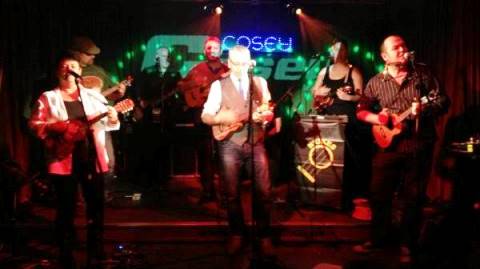 Local ukulele group NantwichN'Ukes are starring at the eagerly awaited Cheshire N'Ukfest 2013 this weekend.
The festival is a gathering of ukulele fans, friends or those interested in the ukulele from across Cheshire and further afield.
And the event, on July 20 and 21, also helps to raise funds in aid of Macmillan Cancer Care.
It takes place at the Shady Oak Pub, in Tiverton, between Nantwich and Chester, from 12.30pm on July 20 and runs until 5pm on Sunday July 21.
"We have over 100 expected and would happily see more – come and support a great cause whilst having fun with like-minded musicians," said a spokesman.
"It's an opportunity for ukulele players to get together, jam with friends and have a good time.
"We are offering any player, duet, trio or full scale band a chance to have a play in the grounds of the pub – just book a time slot with us when you arrive and away you go."
Licence restrictions mean there will be no amplification at the site so live music is acoustic only.
Nantwich N'Ukes will be performing their full set inside the pub on July 20.
Those wishing to camp should contact Shady Oak Pub on 07765 588748 and speak to Annette.