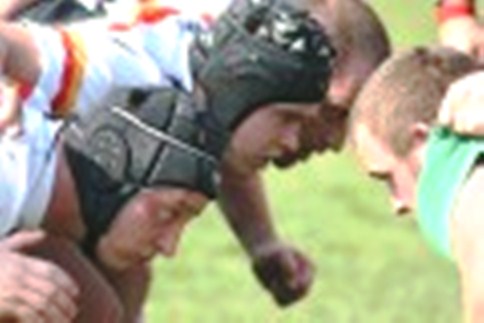 Rugby fans turned out in droves to ensure Crewe & Nantwich RUFC's clash with Tamworth went ahead.
And the Vagrants side paid back their supporters with a strong performance to keep their promotion hopes alive.
The 29-12 victory was only made possible when  a rallying call by the club was answered by helpers who turned up from 9.30am to help clear the pitch of water and make it playable.
Coach Andy Brown said: "Those helpers, led by chairman Jon Cockburn, are the real heroes of the day!
"We really appreciate everyone's efforts and we will endeavor to repay the club by doubling their efforts to win this league.
"The second thanks goes to our magnificent supporters who turned out in force on a miserable and bitterly cold day.
"The players and coaches are re-energised after last week and are focused on the job they have to do."
In the match, the forwards took control gradually and ensured Crewe ran in five tries to secure a bonus point.
Try scorers were Eli Woodward (2), Matt Standley,Tim Cowap and Phil Alcock.
Jamie Little kicked two conversions, and man of the match went to Phil Alcock for a steely performance, the conditions tailor made for this rejuvenated lock forward.
Crewe & Nantwich now sit in 2nd place in Midlands 2 West (North) with a game in hand. Leek have a three-point cushion.
"We have the opportunity to beat them at their ground and that could be the decisive game of the season," added Brown.
"There is no room for any complacency for any game. We have eight league games left to win this league – that's eight cup finals!"
Next Saturday they welcome third from bottom Camphill to the Vagrants, kick off 2.15pm.