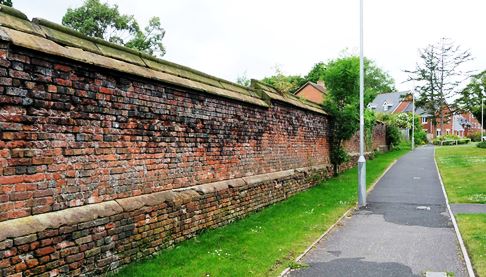 Members of Nantwich Walled Garden Society have vowed to fight to restore the garden and turn it into a tourist attraction.

The garden site is owned by a private developer who has permission from Cheshire East Council to build properties on the site.
But the society hopes to convince developers to build elsewhere so the historic garden which dates back 400 years, can be preserved.
Chairman of the society Peter Harrington said: "The site is too valuable to lose.
"It must be possible for the eight dwellings be put into the Kingsley Fields 2 housing site, leaving the garden site to be restored as a community project."
Kingsley Fields 2 is a planned development of 1,100 new houses by the North West Nantwich Consortium on land owned by Reaseheath College.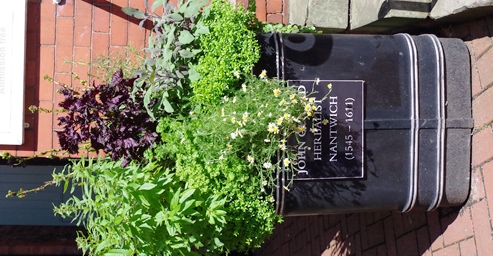 The walled garden, once part of the garden of now-demolished Townsend House, stands in a corner of the original Kingsley Fields complex.
The original wall is a Grade 2 listed which means it must be preserved.
But the society says the 16th Century north wall has already been vandalised by youths who were seen climbing on it and pushing its coping stones off.
In 1622 King James the First came to visit Townsend House, where the garden is, and he would have walked round this garden.
And the Nantwich Walled Garden Society wants to acquire the land and dedicate if to John Gerard – "Nantwich's famous Tudor son" – who became herbalist to King James.
NWGS archivist Helen Cooke said: "The family would have grown herbs in the kitchen garden, probably referring to John Gerard's 'The Herball, or General History of Plantes' for information and advice.
"For a long time this was the text book used by many people.
"There's very little recognition of John Gerard in Nantwich at the moment.
"There is a planter with a plaque at Nantwich Museum, but that's about it.
"So a very fitting tribute to the gentleman would be to commemorate him in some way as part of the restoration of the walled garden."
NWGS, formed in April 2002 as "The Campaign to Conserve the Old Walled Garden", see it as a potential tourist attraction as well as a place that local people would want to visit.
The garden would be restored as part of a project involving the local community, gardening organisations, schools and colleges.
All of these groups would benefit from recreating and maintaining the garden.