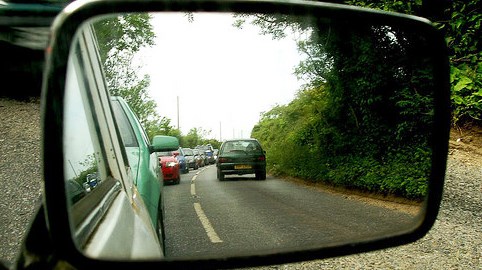 Roads around Nantwich were gridlocked for much of yesterday as the town's Jazz Festival swung into its third day.
A crash on the M6 motorway in the morning led to a closure between junctions 17 and 18 and thousands of vehicles using surrounding routes.
This caused long delays on the A500 at Cheerbrook and Peacock roundabouts, and the A51 at Reaseheath and near Sainsbury's.
The M6 was shut both ways to allow for police investigations and an air ambulance to land to ferry injured motorists to hospital.
A vehicle fire at the Millstone Lane and Crewe Road roundabout in Nantwich also added to the delays closer to the town centre.
A fire crew from Nantwich, including one firefighter wearing breathing apparatus, used one hose reel jet to extinguish the blaze shortly after 2.30pm.
Police attended and helped with the traffic in the area.
Another day of fine weather brought thousands of people into the town to the many venues staging live shows as part of the annual Jazz Festival.
And the festival continues today with many more performances at venues including Residence, Firenze, The Cat, Wilbraham Arms, Harrisons, Crown Hotel, The Union, The White Horse, Nakatcha, The Studio, The Malbank, The Bowling Green and The Talbot.
Click here for a full list of today's shows.
(pic by Paula Bailey, Flickr creative commons licence)