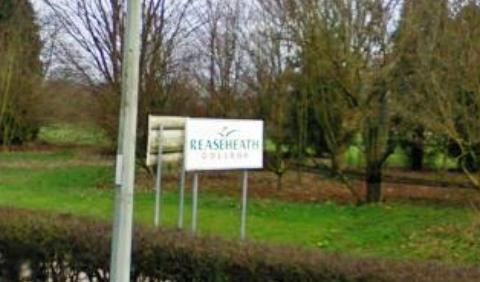 Reaseheath College in Nantwich contributes £85.7 million income a year for the local business community, a new report claims.
This was one of the key findings in a study of the social and economic impact of the college, by Economic Modelling Specialists International (emsi).
Figures show Reaseheath generates income equal to 0.3% of Cheshire and Warrington's total economy – which represents 3,426 average wage jobs.
Statistics show the skills and qualifications acquired by former Reaseheath students bolstered Cheshire and Warrington's economy by enabling employers to increase outputs.
This added £65.7 million in income to the regional economy.
It also found expenditure of Reaseheath and its staff generated another £19.6 million in new income for the region.
And non local students attending the college brought in over £407,000 in new income by spending on goods and services.
The report found every £1 students paid for their education yielded £7.30 in higher wages in the future – an 18.9% annual return on investment.
"Reaseheath's mission is to deliver excellence to its students," says the report.
"The experiences they receive at college have the power to shape the rest of their lives and put them on the path to becoming happy and productive members of their communities.
"Reaseheath also plays a key role in helping them increase their employability and achieve their individual potential."
Reaseheath Principal Meredydd David said: "We are delighted this independent report highlights Reaseheath's major input into the economy and particularly the way we are able to support and stimulate income for our local community.
"It also underlines what we have long believed – high level education and skills is a hugely important economic driver."
Reaseheath has invested £40 million in facilities and resources, and a further £23 million is planned over the two years on a new national centre for horticulture and environmental management, halls of residence, and social and recreational facilities.