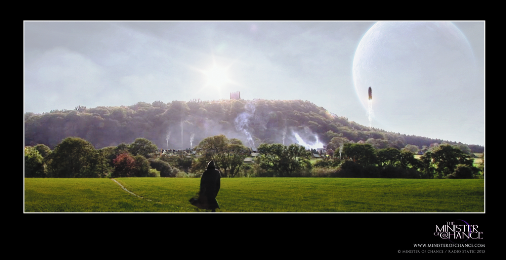 Lucky Nantwich folk were given a glimpse of a big screen movie being made in Cheshire.
The film premiere of The Minister of Chance took place at the Woodlands Brewery off London Road, Stapeley.
And VIP guests from local companies backing the project were invited along to watch the prologue and meet some of the film's makers and stars.
Film director Dan Freeman said: "The premiere was a great way to meet and thank those that support the film and raise awareness of our upcoming film campaign.
"It was lovely to have local business there to really celebrate the opportunities in Cheshire."
Directors of the new movie shunned Hollywood and Pinewood to set its latest film around picturesque venues in Cheshire.
Radio Static is the pioneering firm behind the film based on a cult internet series starring Philip Glenister, Jenny Agutter OBE, Paul McGann, Sylvester McCoy, Tamsin Greig, and Jed Brophy.
The idea to use Cheshire came from a New Zealand connection. The Minister of Chance has cast members Jed Brophy and Sylvester McCoy in common with "The Hobbit" movie.
Kiwi Brophy, who stars as Dwarf Nori in The Hobbit, spoke about how director Peter Jackson had turned down Hollywood and chosen instead to make the films in his native New Zealand.
Visitor numbers to the country doubled and the economy received a massive boost.
"That's exactly what we want to do with Cheshire," said Freeman.
"We don't need sets – we've got the history! There are three castles here within a mile of each other."
The original series was funded by fans, and the film has followed a similar route and rose more than £7,000 in just three weeks through its "Chanceshire" campaign.