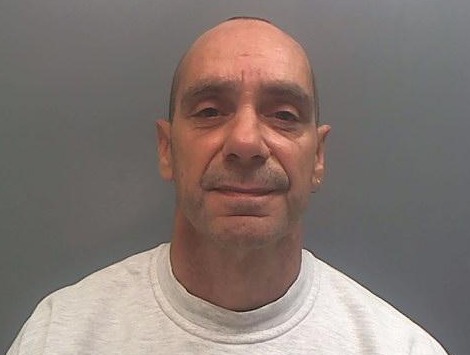 A burglar who preyed on terrified elderly homeowners in Nantwich and Chester has been jailed for six years.
Carl Francis Haddock was caught by Cheshire Police as part of Operation Dothan after an increase in burglaries in the area.
The 51-year-old offender targeted insecure premises and in particular homes belonging to pensioners.
He broke in at night, and some of the victims being woken by the offender while in their bedroom.
Officers from Blacon Pro Active Team and Crewe CID used CCTV and forensic evidence before issuing a search warrant at Haddock's home address in Gwersillt, Wrexham.
Police recovered property stolen from the burglaries, and when he was arrested, Haddock was found to be wearing a watch and a pair of trainers which were stolen.
He admitted to offences in the Chester, Nantwich and Buckley area of North Wales and was charged with five burglary offences.
These included burglaries committed this year on May 3 in Park View, Nantwich, and on August 12 in South Crofts, Nantwich.
He was also guilty of burglaries on July 18 in Fickins Lane, Chester, July 25 in Princess Avenue, Chester,  and August 16 in Millers Quay, Chester.
Haddock also admitted a further 16 offences to be taken into consideration, nine of which involved elderly victims aged between ages 68 and 93 in residential homes.
Jailing him at Chester Crown Court today (September 3), Judge Mr Hussain said he believed Haddock was actively targeting the homes of elderly victims, identifying them through the type of the addresses they were living in.
Det Sgt Ian Smith said: "Carl Haddock has targeted the homes of elderly residents during warm evenings and entered via insecure windows.
"This has caused great concern for the public and a great deal of hard work has been conducted by my staff to identify and arrest him resulting in the charges.
"This will reassure the public  that a prolific burglar has been detained and his offending will now cease."
Det Con Iestyn Lewis-Jones said: "The sentence Carl Haddock received reflects the severity of his crimes and the Judge rightly saw that he was targeting elderly vulnerable victims whilst they were sleeping in their beds."