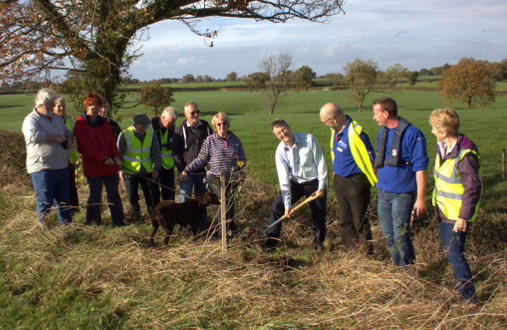 A team of volunteers have clubbed together to adopt a section of canal near Nantwich.
Members of Shropshire Union Middlewich Branch Adopters (SUMBA) have adopted a five and a half mile stretch of the canal from Barbridge in Nantwich to Church Minshull.
It's been completed under the Canal & River Trust's "Adopt Your Local Canal" scheme, and it is believed to be the trust's longest adopted length of navigable canal.
And now the volunteers for SUMBA are working on a new environmental project to create "Cheshire's Towpath Gardens" at several canalside locations.
They are planting native bulbs and seeds, species of Cheshire's 33 historic apple trees, other local fruit trees and bushes, insect attracting bushes and whips to repair and extend hedgerows.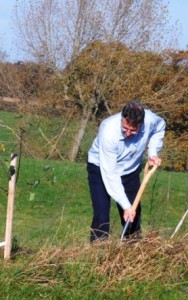 Graham Russell, a member of SUMBA, from Church Minshull, said: "It's an exciting and unique project. It will provide colour and fresh fruit for all canal users."
Richard Parry, Canal & River Trust's Chief Executive, visited Aqueduct Marina in Church Minshull to launch the project.
Robert Parton, Aqueduct director, presented a cheque to sponsor the purchase of two historic Cheshire apple trees – a "Bee Beech" and "Minshull Crab", both local varieties of cooking apples.
And Mr Parry planted the trees by the towpath next to the 48-hour moorings opposite Aqueduct Marina.
Ten SUMBA volunteers completed the first of the "Towpath Garden" by planting five more apple trees, 200 daffodil bulbs and hedging whips to repair and extend the hedgerow.
They plan to plant further "Towpath Gardens" at various locations along its 5 1/2 mile adopted length.
For more details about SUMBA and its volunteering opportunities, email [email protected]