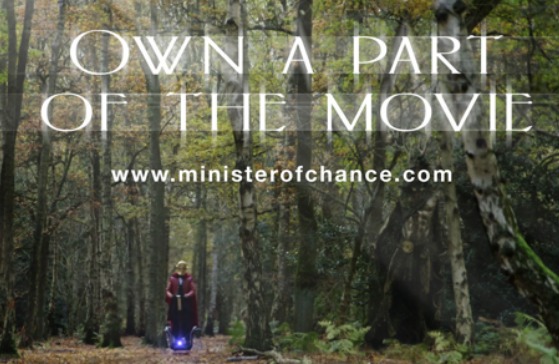 Movie fans have a chance to buy "shares" in a new film being shot in picturesque parts of Cheshire.
The Minister of Chance, the screen version of the podcast series hit, will be filmed in 2015 – and producers want to offer fans a chance to own a slice.
The film, to be shot in Cheshire locations such as Peckforton and Bickerton, will be made in four episodes of film quality.
It means funders can watch each episode online as soon as it is finished.
It will then be released theatrically when the full movie is complete.
Fans are being invited to own shares in the movie from £20.
Director Dan Freeman said: "It's very cool, the fans have been working for this project from the start, and it really is theirs.
"This way they actually get to really, physically own it."
Even the share certificates will be a combination of legal document, poster and item of memorabilia.
The movie will be shot in the production team's home county of Cheshire with the hope of bringing business and tourism to the county.
Local businesses and employers will be able to sponsor transport, accommodation and meals for the cast.
A Minister of Chance convention is now in the works for autumn 2015 which will also be held in the county, and is expected to bring in a legion of fans to meet famous names.
The share investment scheme will be overseen by new executive producer Rob Graham.
He is best known for indie hit film 'The Machine', which scooped three BAFTA Cymru awards, the Best of UK Film Award at Raindance, and the Achievement Against the Odds Prize at the British Independent Film Awards.
To find out more about investment visit www.ministerofchance.com/invest