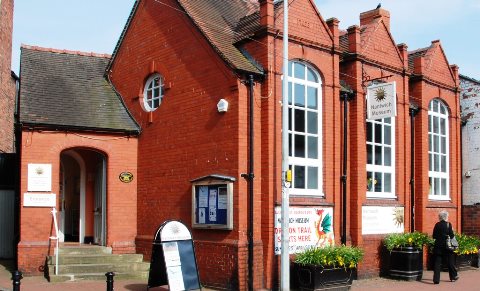 Nantwich Museum has two talks taking place in March.
On Saturday 14 March, Rev John Whitehead will speak on The Staffordshire Hoard and the Realm of Mercia.
It will give an account of the Hoard's discovery in 2009 and picture the superbly-crafted and mysterious pieces of war gear and gold crosses.
The purpose of the Hoard remains a matter for speculation but the unparalleled collection of artefacts can be set within the historical and cultural developments of seventh century England.
This was a time when the Anglo Saxon kingdom of Mercia emerged as a major power and the recently established Christian church played a formative role.
On Saturday 21 March, local author Tony Davies will transform into a Cheshire Sergeant at the outbreak of World War One to consider World War One & Recruitment.
It will discuss recruitment, conscription and training, and show what life during the war years was like.
There will also be the chance to have a look at uniforms and equipment of the time.
Tony's grandfather was a boy soldier in the war, recounted stories of the time and left behind a set of letters relating to the war.
Both talks take place at 11am.
Tickets for the talks are available from museum reception and cost £3 (museum members £2).
Contact Nantwich Museum [email protected], 01270 627104, visit www.nantwichmuseum.org.uk