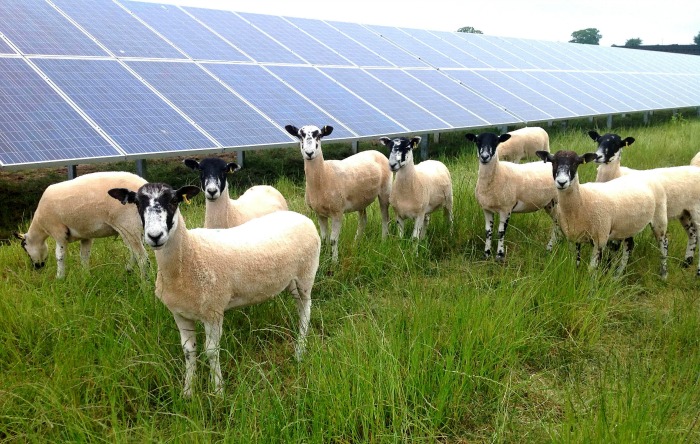 Plans to build a massive solar farm on land near Nantwich are to be unveiled to the public next week.
Lightsource Renewable Energy is the firm behind the scheme at Dairy House Farm, in Worleston, which could power around 1,200 homes.
Their plans for the 3.66 MegaWatts-peak (MWp) solar farm will be unveiled at a community information evening at Worleston Village Hall on Wednesday May 20.
Solar panels which would be 2.5 metres high would be well-screened by existing vegetation, says the company.
A private airfield to the south of the site will be unaffected and will continue to operate as normal.
A new wildlife area at the eastern tip of the site could also be part of the project, says Lightsource.
Conor McGuigan, planning and development director at Lightsource, said: "The flexibility and passive nature of solar farms offers a viable source of clean, home-grown energy.
"Solar farms are able to produce both clean energy and food simultaneously.
"It's this ability to have a dual-use of land that makes solar energy such a viable prospect for future energy needs.
"We work hard to ensure that the designs for each of our solar farms also incorporate the most suitable elements to help protect and enhance local biodiversity.
"We work closely with ecologists and landscape consultants, while taking on board feedback from local residents and councillors to minimise any views and maximise the benefit to the surrounding community."
Lightsource Renewable Energy is inviting residents to discuss the proposals at the event on Wednesday 20th May, from 5.30pm until 8pm.
Mr McGuigan added: "This information evening is the first step to shaping the plans and it's a great chance for residents to get involved.
"We would also encourage anyone who can't attend the community event to visit our website where the plans can be viewed and suggestions for the proposals can be put forward."
Residents can view the proposal in more detail and make comments at www.lightsource-re.co.uk, click 'In-House Planning' and type the site name "Dairy House" into the search box.