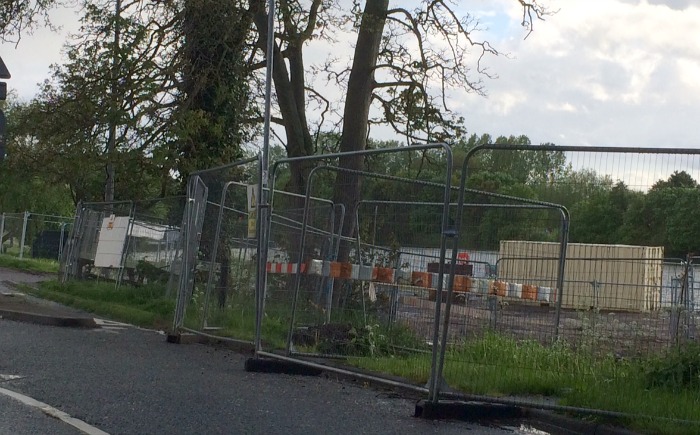 Water company chiefs are to meet residents in Nantwich to explain a four-month delay to a £3.5million project at the River Weaver.
Severn Trent Water's project to install new pipes under and over the river by Nantwich Lake have been delayed after engineers found a fault in the bridge where the new water pipe needs to be laid.
They say not fixing the bridge could leave new pipes at risk of damage – and leave 27,000 homes without water supplies.
Now the company is holding a drop-in session to explain the additional work which needs to be done.
Gareth Mead, spokesperson for Severn Trent Water, said: "We're sorry for the ongoing problems caused by our work to install new water pipes in the area.
"We're aware of the inconvenience it's causing local people and we'd like to reassure them we're working really hard to get the work done as quickly as possible.
"Unfortunately, we've found a fault with the bridge which will mean another three to four months of work, which we apologise for."
The drop-in session is taking place on Shrewbridge Road car park, opposite Brookfield Park in Nantwich this Wednesday May 20, between 4pm and 7pm.
Residents can meet Severn Trent Water and Amey teams to get an update and hear more about the project.
Mr Mead added: "The large water pipe we're replacing takes water from boreholes in Peckforton to Coopers Green reservoir in North Staffordshire, 27 kilometres away.
"On its route the water makes several crossings, including over a bridge – and it's this bridge we've found needs repairing.
"If any of these pipes were to leak or burst, it could leave 27,000 customers without water – and a repair in this location would be difficult and take some time.
"Once the new pipes are in place, we'll be able to reroute water quickly should there be a problem, and have water supplies back on in no time at all.
"We'd like to thank local residents for their understanding and patience while we complete this work which will offer a reliable water service to thousands of customers in the future."