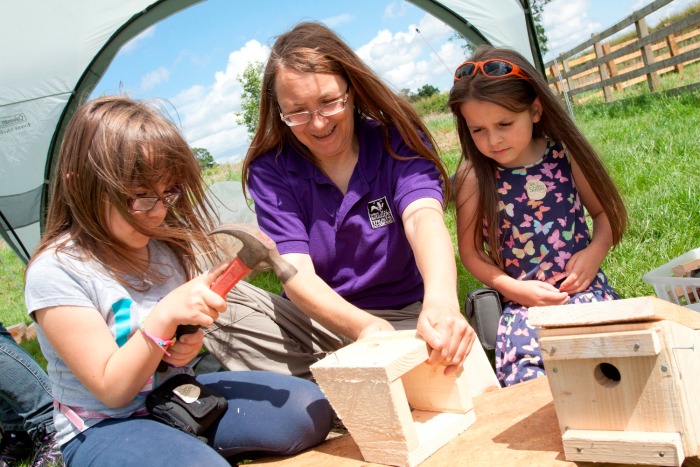 Cheshire Wildlife Trust's Bickley Hall Farm will open its gates when the charity takes part in the Linking Environment and Farming national Open Farm event.
Visitors can soak up the sights, sounds and scenery of the trust's 210-acre headquarters and discover more about farming and conservation on the Cholmondeley Estate on Sunday, June 7.
There will be activities including guided wildlife walks, birds of prey displays, pond dipping, newt trapping, donkey rides, plus a whole host of arts and crafts events.
Visitors will get up close with the Trust's 'living lawnmowers' – Hebridean sheep and longhorn cattle – as well as more traditional farming machinery.
There will be the chance to meet exhibitors from across the county, including Cotebrook Shire Horse Centre, Raptor Rescue and Feather Perfect Falconry.
And there will be sampling from local producers such as Woodlands Brewery, Dunham Massey Apple Juice and Delamere Dairy.
There will be a barbecue of the trust's conservation-grazed beef.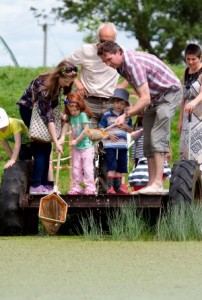 Jan Shone, people and wildlife team leader at the trust, said: "This will be the third time we've taken part in Open Farm Sunday and it's always been a brilliant event to be involved with.
"We'll be running guided walks throughout the day and Trust staff will be on hand to answer any questions and point out the favourite haunts of farmland wildlife.
"We have all sorts of wildlife here, including barn owls, harvest mice, hares and lapwings.
"In recent years we've recorded some of the highest numbers of butterflies found anywhere in the county and it's a stronghold for great crested newts and farmland birds – there will certainly be plenty for visitors to see."
The event is free of charge and takes place from 11am to 4pm.
For details visit cheshirewildlifetrust.org.uk or contact organiser Jan Shone on 01948 820728.
(pictures courtesy of Tom Marshall)