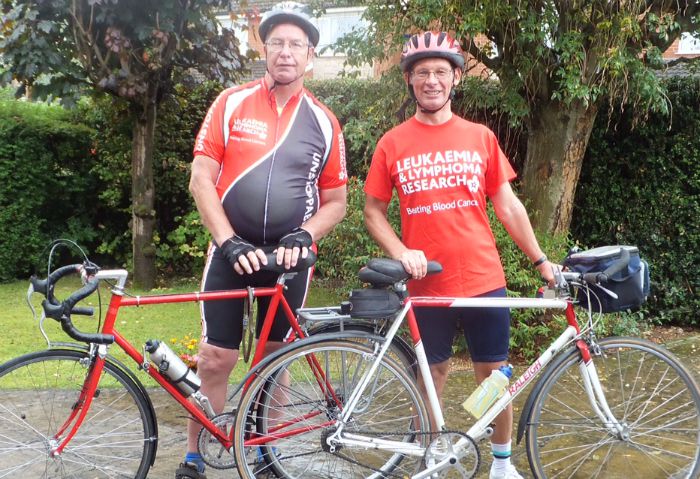 Two South Cheshire friends are to cycle the length of the River Rhine in aid of Bloodwise charity, writes Jonathan White.
Ben Reinhardt, from Crewe, and Jim Forkin,from Willaston, are spending September cycling the full river length of 860 miles.
They plan to start their journey at the source of the Rhine as it rises in the Swiss Alps at Lake Toma.
And over three weeks, they will follow the river as it flows through Switzerland, Germany, Luxembourg, Liechtenstein, and France to its mouth into the North Sea at the Hoek van Holland in the Netherlands.
All proceeds will go to the charity Bloodwise – formerly known as Leukaemia & Lymphoma Research.
Ben is a committee member of Bloodwise (South Cheshire Branch), and Jim is a fund-raiser.
They have been friends for nearly 50 years.
To sponsor them, visit https://leukaemialymphomaresearch.org.uk/people/riding-river-rhine