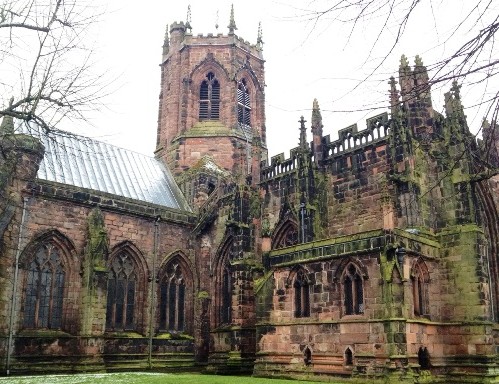 The move to elevate St Mary's Church in Nantwich to Minster status has taken another step forward.
Nantwich Town councillors overwhelmingly backed the growing support for the move when they discussed it tonight (September 7).
Council clerk Ian Hope said there were a number of examples of large parish churches designated as Minsters by the Church of England.
It would mean the church in the heart of Nantwich moving one step closer to realising its nickname as "the cathedral of South Cheshire".
Cllr Arthur Moran said: "We really need to support this idea.
"The church is known as the cathedral of South Cheshire, it is at the heart of our community, taking part in events like Skoolsfest and the Food Festival, and holding many concerts.
"I would hope we now contact Cheshire East Council, and back this as it would be another boost and a tourist attraction for us."
Cllr John Lewis added: "I second that. This is certainly a significant thing and it would really promote the town as a tourist destination. Having a Minster would be excellent."
Mayor Cllr Andrew Martin concluded: "We can support this proposal however we are able to.
"It is a fabulous church which is a real part of our community."
The council voted to make representations to Cheshire East to gain support for the move which would put forward to the Church of England.