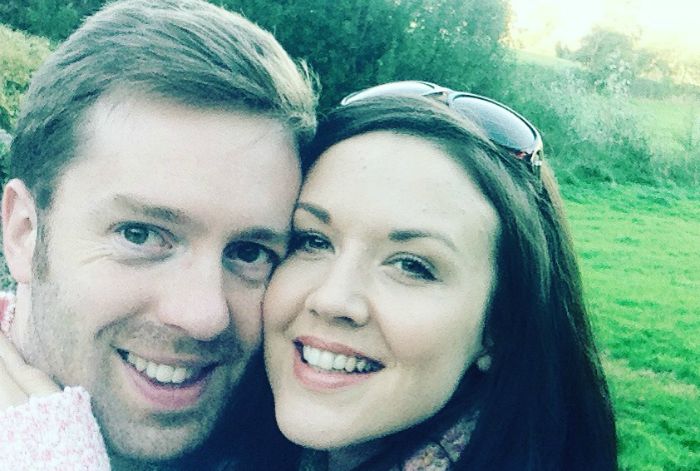 A couple are turning their big day into a 'Nantwich only' wedding to help boost local traders!
Fiona Ridgway and fiance James Rose decided only to use Nantwich-based people and organisations when they tie the knot next month.
Former Brine Leas student Fiona, 32, said they were keen to "give something back" to the town.
So they have used all local contacts to stage the wedding – including the venue, catering, photography, disco, live music, and even the honeymoon!
"I love this community," said Fiona, who runs her own business consultancy.
"I knew how hard it was to set up in business and have been running my own for five years – that's why I always try to give back when I can.
"Spending locally increases our local wealth, prosperity and gives talented local businesses the confidence to grow!"
James, an accounts manager, and Fiona met at university in Bournemouth 13 years ago.
"I never knew he liked me, when I moved back up north we stayed best friends," said Fiona.
"Until last year when he finally admitted it… we've been inseparable ever since!"
The couple (pictured, above) now live on the outskirts of the town, and are awaiting their big day.
They will marry at St Oswald's Church in Worleston, Nantwich, before their reception at Goodwill Hall at Faddiley, Nantwich, where Gareth Samways has helped them arrange everything.
"I haven't met a kinder man than Gareth who has helped no end with sourcing local suppliers too.
"He even picked us up and took us to the garage when our car broke down after visiting the hall!"
They are also having a hog roast, provided by The Big Pig Roast at Minshull Nurseries.
Liz Southall, at Redshift Radio, is helping out with the music and PA system for their disco.
Audlem group The Crofters Ceiledh Band will be providing the singing and dancing.
And Harvey Nurse at the Wickstead Arms in Nantwich is staging a pop-up bar from Battlefield Breweries.
Helen Williams photography in Nantwich will be capturing their big day on film.
And Emma Colclough, from Blue Sky Travel based in Audlem, sorted out their honeymoon in Florence.