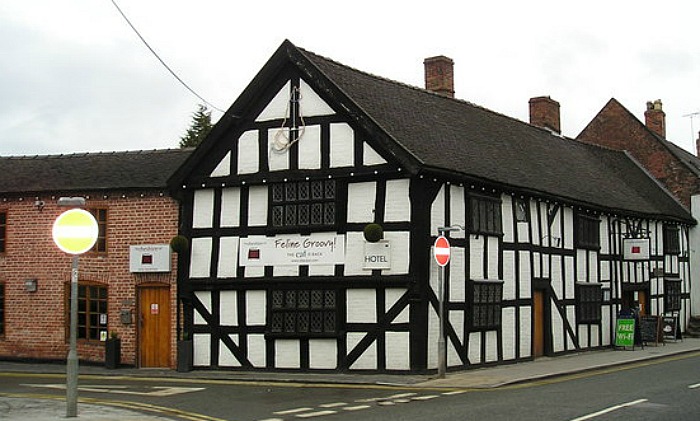 A busy restaurant and bar in Nantwich had to be evacuated after the log burner filled the building with smoke!
The incident happened at The Cheshire Cat on Welsh Row while dozens of people were dining.
Two fire engines and eight firefighters were called out by staff to evacuate the building, clear smoke and check the area.
Louise Bastow, director of The Cheshire Cat owners The Dabber Group, said no one was injured and the restaurant is back open as normal.
"It's the first time staff used the log burner this year because it was a chilly evening," she told Nantwichnews.
"But it just created a lot of smoke upstairs in the restaurant and set the fire alarms off.
"We had a large party of people dining at the time, but thankfully they had just finished their meal.
"We managed to evacuate everyone over to the Street across the road where they were looked after."
Scores of people watched the drama unfold at around 7.30pm tonight (October 7)
"There were lots of people on the streets looking on, and I'm not surprised!
"But it looked a lot worse than it was, there is no damage internally at all.
"The fire crews were great, they've checked everything out and we're back open now."
(pic by canalandriversidepubs.co.uk, creative commons)