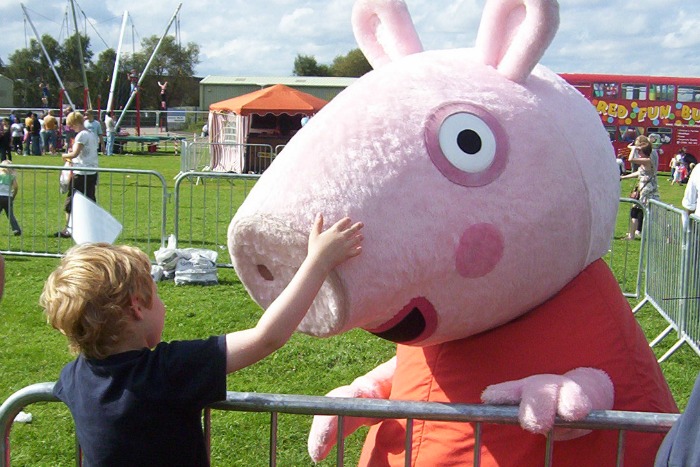 The new Peppa Pig live stage show, Peppa Pig's Surprise, visits Crewe Lyceum in February as part of a UK tour.
The favourite children's character will be in South Cheshire on February 3 and 4.
And Peppa will be joined by mummy and daddy and brother George for the interactive fun show full of games and surprises.
This new show features new songs and new life-size puppets and promises to be a big hit for all pre-schoolers, suitable for ages 3+.
"Peppa Pig Live is a real treat for children and families, and this new production in Crewe is the perfect opportunity to enjoy a big day of fun," said Lyceum marketing manager Gemma Whalley.
The show is produced by leading children's theatre team Fiery Light, in partnership with licensor Entertainment One.
It is the seventh consecutive year for Peppa Pig live theatre tours, and the fourth Peppa Pig stage production in total.
Richard Lewis, of Fiery Light, said: "It hardly seems like six years since we first started on the first Peppa Pig live stage show and we had no idea we'd now be working on our fourth touring theatre production.
"It's been an incredible experience seeing the children's reactions, not only in the UK but throughout the world and it just confirms that Peppa really is a worldwide phenomenon."
Peppa Pig's Surprise is booking for four performances at Crewe Lyceum Theatre – Wednesday February 3 at 1pm and 4pm and Thursday February 4 at 10am and 1pm.
Tickets from £15. Book now via the Box Office or online at crewelyceum.co.uk
(Peppa Pig, pic under creative commons by ChristheDude)