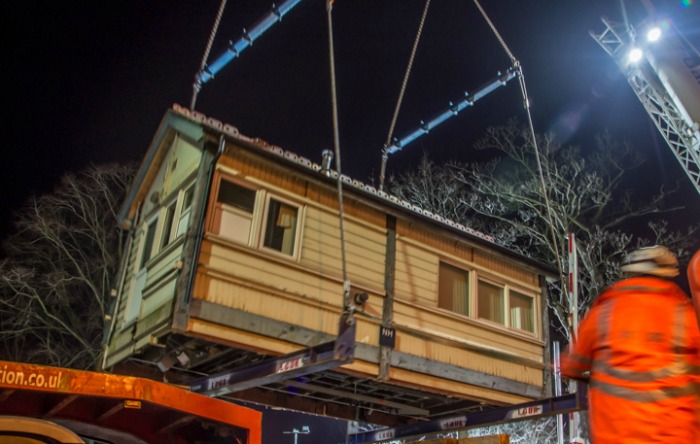 Nantwich Signal Box has finally been moved and relocated to a new home in Crewe after a 12-month battle to save it.
A team of engineers worked from 1am to 3.30am moving the landmark from next to the Wellington Road level crossings.
It was loaded on to the back of a truck before being transported on a short journey to Crewe where it will be restored as part of a state-of-the-art railway training facility.
Paul Compton, of Nantwich Events Photography, captured these moments as the box was finally removed from its home.
"We got to the crossing at 10pm when work was starting, the train line was closed and possession handed over to the workforce at 1am," said Paul.
"The crane and low loader were moved into place after the track was made safe and the traffic and public were stopped.
"The signal box had to be cut into two sections due to restrictions for transportation.
"After three hours of cutting and removal of the lower boarding, the crane was in place the lifting beams were slid under the top section. They were ready to lift.
"Friends of the Signal Box, who had fought for its restoration, stood in the cold to watch its safe departure from its long standing home."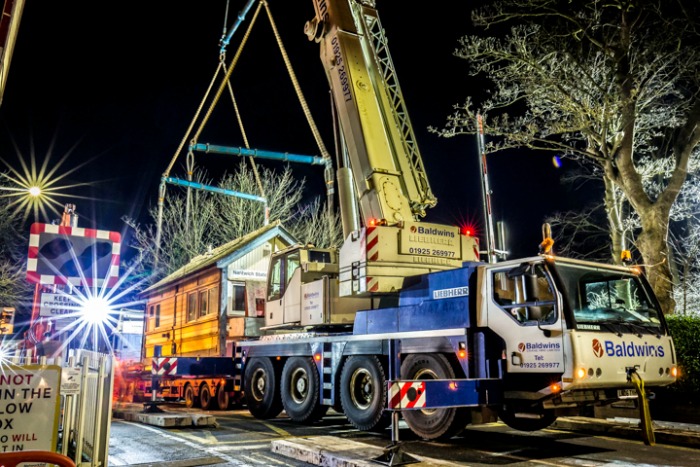 The future of the signal box was in doubt last year after Network Rail announced they were going to demolish the structure because level crossing control was being centralised.
Crewe-based OSL Rail Limited stepped forward to offer a new home at its Weston Road base.
It will be used by railway apprentices as part of the Railway Exchange Training Academy (RETA), run by rail entrepreneur Pete Waterman.
Eddie George, of the Friends of Nantwich Signal Box group, said: "It will still say 'Nantwich Signal Box' on it. They will use it train their apprentices.
"It's a pity it could not stay in Nantwich, but it's good it's going to be refurbished and used."
Morrisons supermarket in Nantwich, Nantwich Methodist Church on Hospital Street, and Nantwich Marina on Chester Road all came forward last summer offering a site for it to be relocated to.
However, the £40,000 costs and other complications meant none of these were viable solutions.
(Pics by Paul & Denise of Nantwich Events Photography)