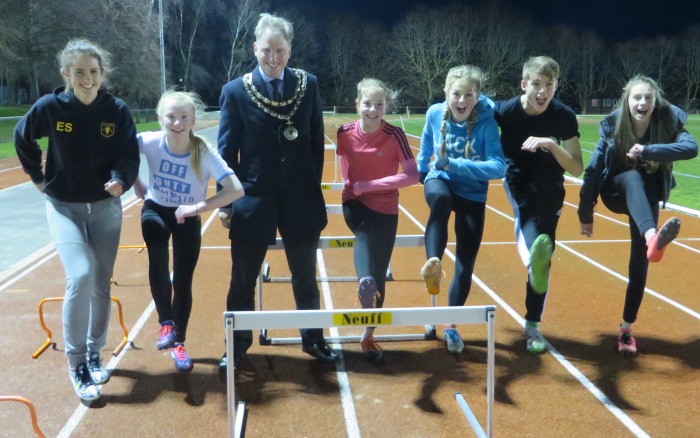 The Mayor of Nantwich picked up a few tips when he dropped in to a Crewe & Nantwich Athletics Club training session with youngsters.
Cllr Andrew Martin, a keen runner, is currently in training for this year's London Marathon.
And ahead of his dinner with Olympic gold medallist Tessa Sanderson, he called in on the club's training at Cumberland Sports Ground.
Cllr Martin, from Stapeley, spent time watching children aged 8 and over enjoying an evening of well organised training in running and hurdles.
He said: "It is wonderful to see such commitment and dedication both from the fantastic volunteer coaches at the club through to its members.
"With such success coming from the club I'm sure we have our own Olympian in the making!"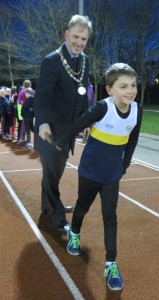 The club was established in 1974 and prides itself on being a family orientated club that caters for all standards.
It offers coaching, training and local and county competitions in all track and field events, road, cross-country, indoor and sportshall athletics.
The club is part of Cheshire County Athletics Association, and is registered under England Athletics North West Region, and governed by UK Athletics.
It has won many accolades over the years.
The club boasts a membership of around 260 athletes who share a love of running, jumping or throwing, with athletes from the junior and senior sections representing the club, county and in some cases country.
For more information on Crewe & Nantwich Athletics Club visit www.creweandnantwichac.org.uk
For details on the Mayor's Sporting Dinner with Tessa Sanderson or to sponsor the Mayor's London Marathon run, visit www.nantwichtowncouncil.gov.uk