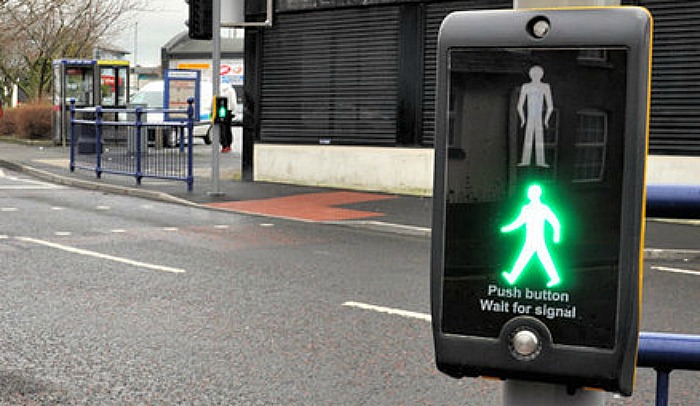 A new Puffin crossing is set to be installed at a busy junction in the Rope area of Shavington.
The crossing will be installed on Rope Lane near to the junction with Bankfield Avenue.
Cheshire East highways teams have written to all local residents inviting views on the plan before March 18.
Rope Parish Cllr Brian Silvester has welcomed the crossing proposal.
He said: "Rope councillors have been pressing for years for a crossing.
"Students at Shavington High School in Rope Lane have been campaigning for a crossing since last year.
"Rope Lane is one of the main routes to the High School, it is a very busy road and in parts the road is very narrow and does not have a footpath on both sides.
"Speeding in Rope Lane is a concern and the local Speedwatch team has been very active, trying to ensure vehicles slow down.
"Rope Parish Council has purchased '30mph' stickers to be placed on the sides of wheelie bins in Rope Lane to impress on motorists they need to slow down."
Residents are being invited to raise their opinions in writing by Friday March 18.
People can email in to [email protected]
All responses should include your name and address and will be acknowledged.
Meanwhile, Cheshire East Council is to repair grass verges in Gresty Lane, Rope, which were damaged by vehicles.
Cllr Silvester said: "The verges have been in a terrible state for a long time and the council has refused to take action despite repeated requests from me."
Now the council is writing Rope Garden Nursery to advise that future damage caused by vehicles parking there will incur a financial contribution to carry out repairs.
Verges, once dry enough, will be rolled and re-seeded, with reflective posts installed to deter parking.
"I am glad that work is to be done," added Cllr Silvester.
"I am not convinced reflective posts will be sufficient to prevent the re-instated verges from being damaged again.
"I feel a low fence is necessary to truly protect the verges from further damage."