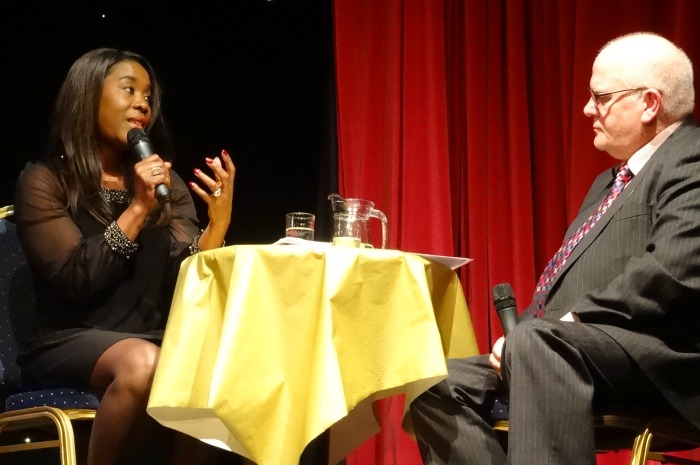 Olympic gold medal winner Tessa Sanderson entertained a packed Nantwich Civic Hall at a charity dinner, writes Jonathan White.
Rob Sproston compered the event, which began with a three-course dinner.
He then held an in-depth talk with Sanderson on stage about her achievements in the javelin throw.
Sanderson competed in six Olympic Games and won a gold medal at the 1984 Summer Olympics in Los Angeles.
She has also won three gold medals at the Commonwealth Games, and was a key player and Team GB 2012 Ambassador for the Olympic Games in London.
She has been awarded the MBE, OBE and CBE for her services to sport.
Sanderson currently runs her own sports academy – The Tessa Sanderson Foundation and Academy to give new athletes and young people a chance in the world of sport.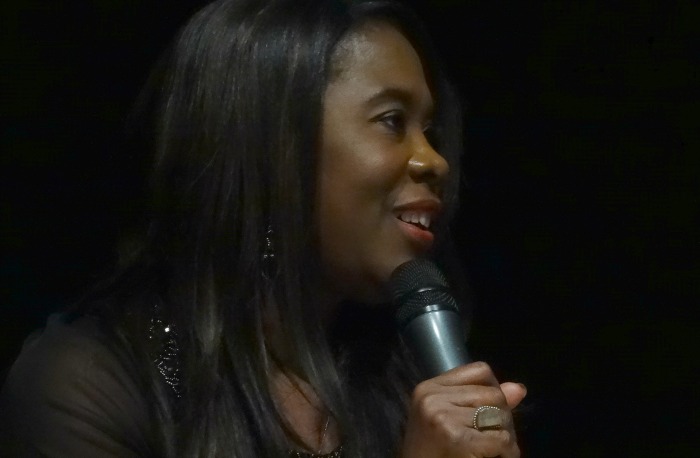 Questions were put by the audience relating to her career and how she became so great in her chosen field.
There was also a chance to see Tessa's 1984 Summer Olympics gold medal and pose for photographs.
Comedian Jed Stone finished the evening with his own brand of humour.
Mayor of Nantwich, Councillor Andrew Martin, said: "It was fantastic to host an Olympic champion in the town.
"I hope everyone had an enjoyable evening, which will have raised lots of money for local charities."
All money raised will be donated to four charities chosen by the Mayor: Nantwich In Bloom, Nantwich Foodbank, Nantwich Players and Nantwich Museum.
(All pictures courtesy of Jonathan White)