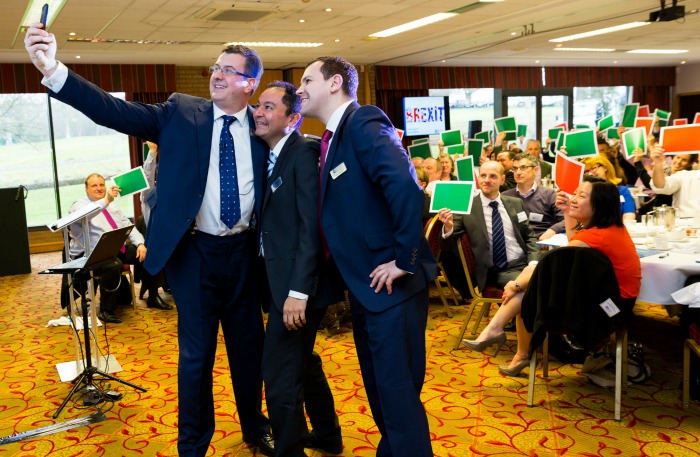 South Cheshire firms were given a chance to digest George Osborne's Budget at a special business breakfast.
Nantwich accountants Howard Worth organised the event which attracted a packed audience at Macdonalt Portal Hotel near Tarporley.
Andrew Hague, corporate partner, introduced the event and posed the key question of Brexit.
Audience participation was called for in a yes/no ballot on the UK remaining a member of the European Union.
The audience voted by holding up a green or red card for their yes/no choice.
A majority of green yes votes for remaining in the EU were recorded.
Tim Lwin, Howard Worth new Tax Partner, delivered a Budget breakfast presentation covering changes to Capital Gains Tax, Entrepreneurs Relief, Corporation Tax, Company cash extraction and how these updates impact on businesses.
He also covered specific updates on areas of the budget aimed at farming and agricultural businesses in Cheshire.
David Glaister, one of Howard Worth's financial advisors, presented a summary from a financial planning point of view.
This included the increase in personal allowances and transferable allowances, pension tax relief, Capital Gains Tax Planning, Inheritance Tax Planning and the new Lifetime ISA for 18-40 year olds.
It finished with a question and answer session on the impact of the "Northern Powerhouse", investing in China and the potential financial impact of Brexit.