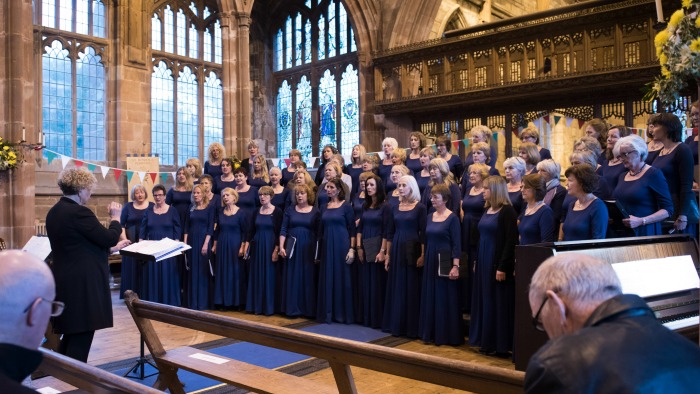 Tarporley-based choir Decibellas brought the Amalfi sunshine to Cheshire when they launched their Italian Tour Programme to a packed venue.
St Boniface Church in Bunbury, dressed with lemon yellow flowers and adorned in green, white and red bunting, hosted the concert.
The choir, departing on a five-day tour of the Amalfi Coast in Italy tomorrow (April 11), was joined by Italian Tenor Tommaso Castello who hails from Praiano, one of the stops on the tour.
Mandolinist Tom Bonikowski and guitarist Tim Leedham added to the flavour of the evening.
They accompanied Castello and the choir on Italian favourites such as Torna a Surriento, and O Sole Mio.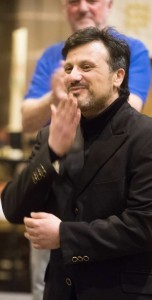 Castello brought the house down with a moving performance of the aria, Catari.
Also joining Decibellas on the tour is PazzeMENte – a group of husbands and partners of the choir members.
They entertained the audience with Santa Lucia, singing with Castello, as well as pop pieces "He Ain't Heavy" and "Imagine".
The programme was designed by musical director Katie Ryan, to evoke impressions of the sea and a longing for home.
In addition to the Italian favourites, she included some sacred pieces, songs from the British Isles and, of course, a Beatles set.
The evening concluded with a prosecco reception and a retiring bucket collection in aid of the charity CRY Cardiac Risk in the Young.
Sponsors for the evening were Illingworth Seddon of Tattenhall, Gymophobics of Nantwich, RLH Printers and Forever Living Products as well as The Rotary Club of Tarporley and the 41 Club.
Hazel Rowlands, chair of Decibellas, said: "There are so many people who have worked tirelessly behind the scenes, a real team effort, to create such an entertaining event for the local community.
"It has been a fantastic experience singing with our surprise guest, Tommaso and such a joy to hear him sing.
"We're looking forward to taking the programme on tour and then on our return, planning for our winter concert!"