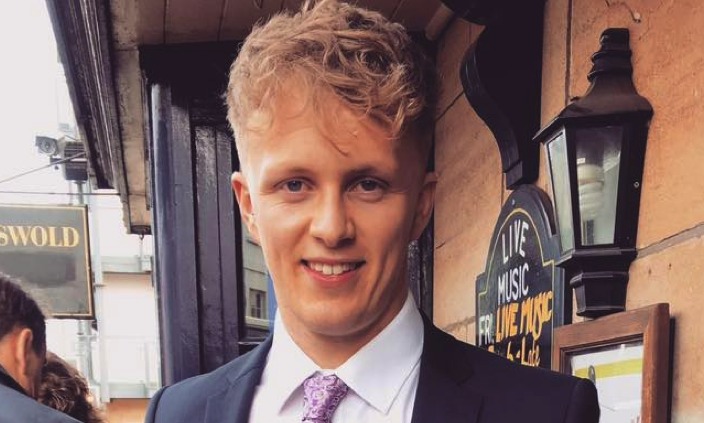 The family of a 20-year-old Shavington man killed on the A500 bypass near Nantwich have paid tribute to him.
Kieran Barker, 20, died following a collision with an HGV on the dual carriageway at Shavington earlier this week.
The former Nantwich Town youngster studied at Shavington High School and South Cheshire College, and was working at Peckforton Castle.
In a statement, his family said: "Kieran Barker was kind, generous and sensitive young man.
"He was deeply loved by his family and his wide circle of friends.
"Kieran attended Shavington High School and South Cheshire College before going to Teeside University to study Nutrition in 2014.
"Kieran soon discovered that university life was not for him and left in 2015 with the ambition of joining the Royal Marines. During the ongoing application process Kieran was working as a porter at Peckforton Castle.
"Kieran always possessed a hard working ethos and applied this to whatever he did.
"Whilst at school and college he was employed in a number of roles, including a local paperboy and a customer assistant at Tesco in Crewe.
"As part of his preparation for the Marines, Kieran enjoyed daily workouts with his friends at Total Fitness in Crewe.
"Kieran loved his sport, particularly football, representing Nantwich Town as a young boy.
"Although he played in a number of positions, it was as a goalkeeper where he truly excelled, where his performance resulted in a trial for Manchester United in 2009.
"Whilst still at school, Kieran took up refereeing where he achieved a professional qualification in 2012.
"He also loved his music and attended a number of music festivals both in the UK and abroad.
"The whole family is devastated by this untimely tragedy. Kieran was a caring, funny, smart young man and one who had the potential for greatness.
"He loved his family, had a smile and a natural way about him that could light up a room and will be greatly missed by everyone that knew him.
"Kieran was the kind of young man that anyone would be proud to call son, grandson, brother and friend."