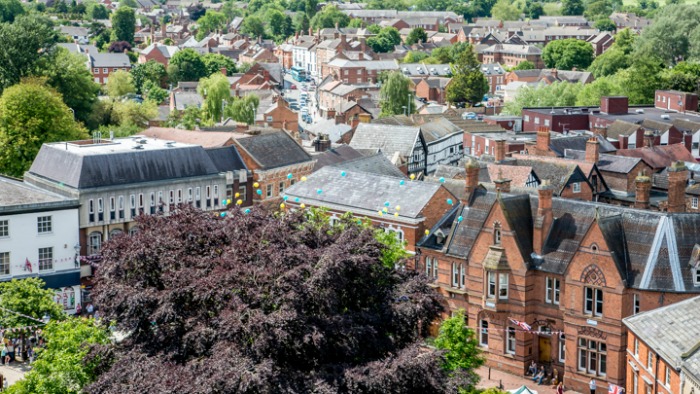 A production company is on the hunt for Nantwich families or residents for a new Channel 5 show.
The Pi Productions series will focus on people who have ditched the 9-5 job to pursue their passions.
It will capture the journeys of six people who are following their dreams, and are uprooting to start a new life and set up a lifestyle business.
And producers believe Nantwich and Cheshire East is a prime hotspot for those sort of people – after it was named the happiest place to live in England, according to ONS.
Assistant Producer Talitha Smith said: "We are looking for families or couples who are planning to ditch the 9 to 5 to pursue a career in something they are passionate about.
"It could be running a smallholding or campsite, setting up a café or restaurant, or tackling their very own B&B or even a boarding kennel.
"We are specifically looking for those moving to, or have just moved to, the Nantwich and wider Cheshire East area.
"Cheshire is a hugely aspirational county to live – the fantastic tourism and stunning scenery plus its convenient proximity to city hubs of Liverpool and Manchester whilst maintaining a distinct rural charm.
"This year, the Cheshire East district was named happiest place to live in England, and fifth place in the UK as a whole, according to the Office of National Statistics.
"We hear people specifically love Nantwich because of its famous medieval black and white timbered buildings, its fantastic range of independent boutiques, and its thriving range of festivals held throughout the year.
"These key factors make it the perfect town for a budding lifestyle business entrepreneur to make their base."
Interested parties can email [email protected] or call 0203 761 4522.
Filming will take place for around four to five months.
A finders fee of £250 is on offer for those who find a story which ends up in the series and is broadcast.