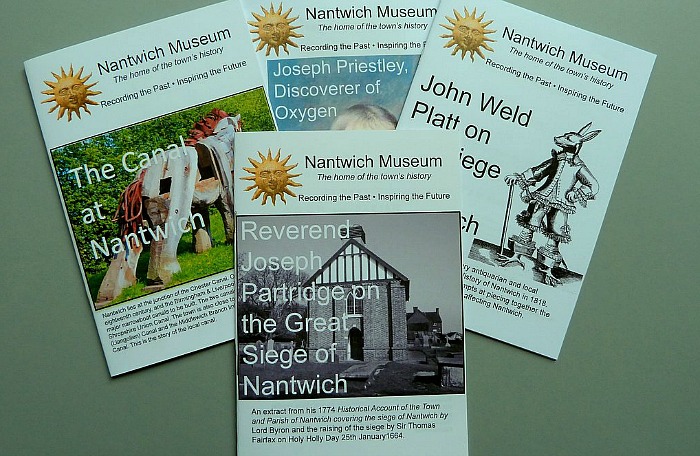 A range of booklets detailing local Nantwich history has been extended and is on display at the town's museum.
Four new titles have been added to the collection.
These include "The Canal at Nantwich," Joseph Priestley, "Discoverer of Oxygen," "Reverend Joseph Partridge on the Great Siege of Nantwich" and "John Weld Platt on the Siege of Nantwich."
The booklets have been prepared by Nantwich Museum volunteer research group to bring to a wide audience various aspects of the town's rich history.
Abstracts from Partridge's and Weld's books are timely appearing as the "Nantwich Besieged" exhibition opens today (July 21).
The exhibition is accompanied by a Battlefield Walk and other walks and a series of talks considering various people and events of the time.
Full details can be found on the museum's website.
The booklets can be bought from the museum shop at £2.95 each. All proceeds go to support museum funds.
Contact Nantwich Museum on [email protected], call 01270 627104, visit www.nantwichmuseum.org.uk