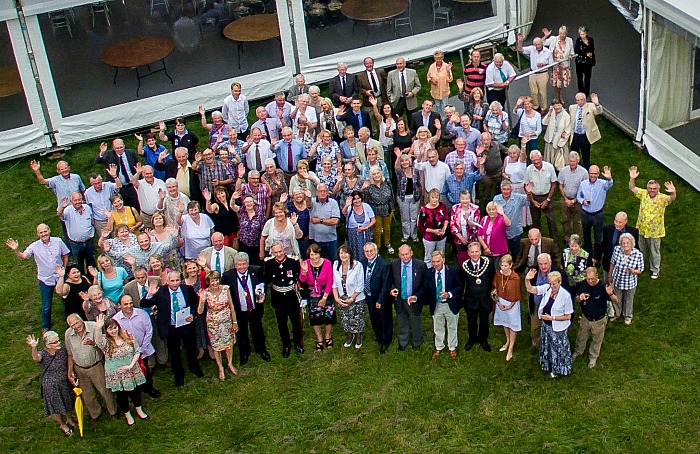 More than 120 Nantwich Show volunteers enjoyed a celebration evening to mark the Queen's Award for Voluntary Service – the MBE for volunteers.
David Briggs, Lord Lieutenant of Cheshire, presented the crystal trophy, official letter and certificate from the Queen at a cheese and wine evening organised by the Show directors.
Out-going President Robert Eardley reflected on his enjoyment and satisfaction of being the show's President for the last three years.
Elizabeth Richardson, wife of the late John Richardson and Deputy President, who passed away earlier this year, officially took up the role of deputy in his memory.
Michael-John Parkin, Chairman of Nantwich Agricultural Society, spoke of the honour he felt representing the third generation of his family to be involved with the show.
He said: "I am immensely proud to be the Chairman of such a wonderful organisation with so many dedicated, loyal and hard-working volunteers.
"My heartfelt thanks go to all the directors, committee chairpersons and individual volunteers who work together year after year to bring this internationally recognised event to South Cheshire."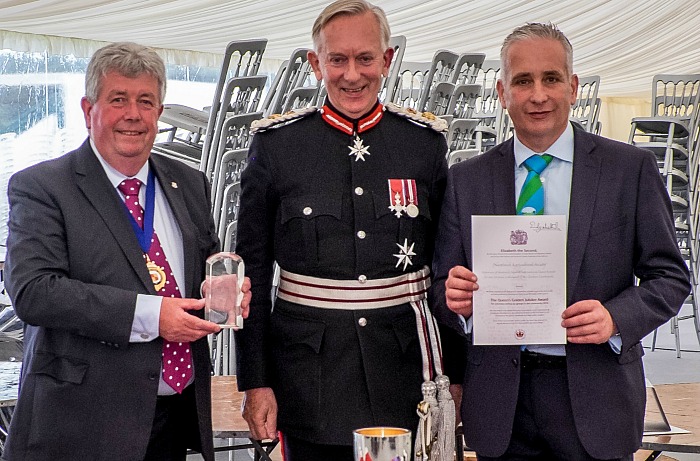 Lord Lieutenant David Briggs, Her Majesty's representative for Cheshire, spoke of his amazement of the ratio of paid-to-volunteer staff.
Mr Briggs described an event which turns over in excess of £800,000 a year and attracts more than 30,000 people with just one full-time paid member of staff as "quite extraordinary".
The evening was enjoyed by volunteers from across the event including cheese stewards and judges, cattle, sheep and home-crafts committee members and representatives from the Girl Guides, Scouts and Rotary who help with setting up the site and marshalling at the event.
The 120th Nantwich Show will be held on July 27 and will boast record breaking entries in the International Cheese Awards, more than 5,000.
Major sponsors of the show include local companies like Mornflake and The County Group.
If you would like to join the volunteer team or buy one of the new volunteer team ties or scarves, call Michael-John Parkin on 01270 625 347 or email [email protected]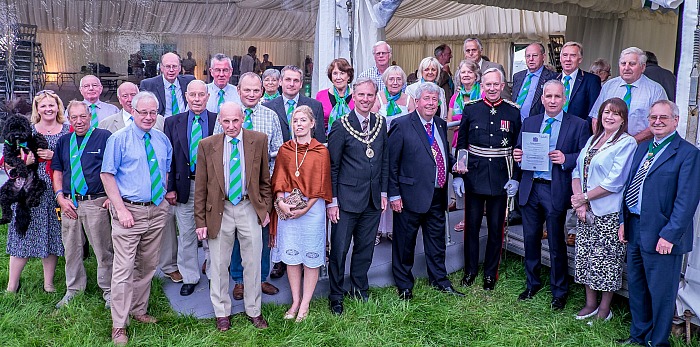 (Pics by Nantwich Events Photography)