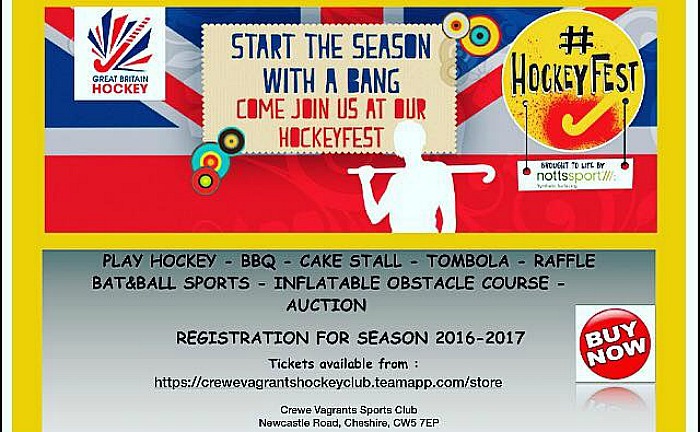 A 'Hockey Fest' fund-raising event takes place this weekend at Crewe Vagrants Sports Club in Willaston.
Local clubs are hoping the gold medal success of Team GB women's hockey team in Rio will boost the profile of the sport.
And to help that, Crewe Vagrants club are staging a two-day event on September 3 and 4.
On both days, there will be men's, ladies and junior hockey matches featuring Crewe Vagrants Hockey Club players.
The Sunday will include a BBQ, cake stall, tombola, raffle, bat & ball sports, an inflatable obstacle course, and a silent auction with prizes.
Hockey Fest will run from 1.30pm until 6pm on Saturday and from 10.30am to 5pm on Sunday.
Adult tickets cost £10 and child tickets cost £5 with an option of a family ticket costing £25.
Price includes match fees for the weekend, BBQ and one entry per person into the raffle.
Tickets are available from https://crewevagrantshockeyclub.teamapp.com/store and at the venue on the day of the event.
All proceeds will go to Cancer Research UK  and Crewe Vagrant Sports Club in memory of Sarah Knight, better known as"Greenie", a past hockey player at the club.
For further information, visit Facebook  or Twitter.
A 'HockeyFest' spokesperson said: "This will be a great weekend event for such a worthy cause and support of our club.
"If you have been inspired by our Team GB hockey ladies winning gold at the Olympics in Rio, this is your time to come along and join in with hockey.
"There is plenty of activities to watch, play and support so bring yourself along with family and friends."