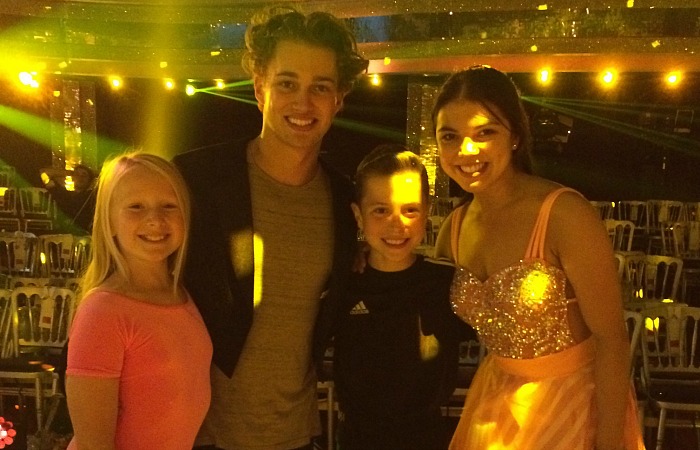 A Nantwich girl was one of the young stars in the opening night of BBC hit show Strictly Come Dancing.
Nine-year-old Sienna Street was invited to be part of the opening group dance on the show.
Sienna, a pupil at Bridgemere Primary School, joined Alsager High School pupil Harrison Clayton, 12, in the group.
They were picked as they are members of the popular Pritchard's Dance Academy in Burleydam, near Nantwich.
The centre is run by the parents of former Brine Leas pupil AJ Pritchard, who is one of the new professional dancers on Strictly this year along with his dance partner Chloe Hewitt.
Sienna and Harrison danced to 'What The World Needs Now'.
Sienna's mum Gemma Street said: "It was a dream come true for her to meet all the professional dancers and to dance alongside there teachers.
"They met all the professional dancers, judges and celebrities.
"They didn't seem to get nervous. They made the experience for the kids magical and of course everything sparkled with glitter!"
Sienna has been dancing at Pritchard's since she was three years old, and Harrison since he was 8.
Harrison's mum Karen travelled with Gemma to watched them perform live in front of the cameras.
Gemma's husband Kevin and her sister Roma went to the children's green room and watched the show live with Harrison's dad Will and sisters Jessica and Phoebe.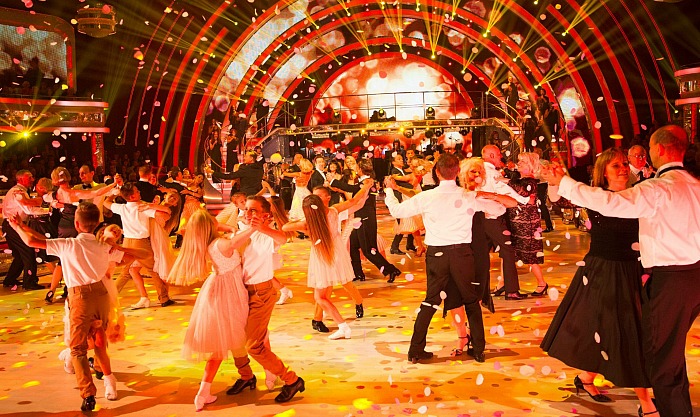 "They ordered in pizza so all the kids could stay with their families and watch the rest of the show," added Gemma.
"Sienna had photos with all the pros and judges and has memories that she will never forget. Harrison was getting autographs for his sister!
"When they performed for the cameras it was so emotional that we cried, the atmosphere in the studio was unforgettable and a moment I will never forget.
"I am so proud of Sienna and she just took it all in her stride and loved every moment.
"Her best moment was being back with her teachers AJ and Chloe and the support they gave them was amazing and they watched over them all weekend."