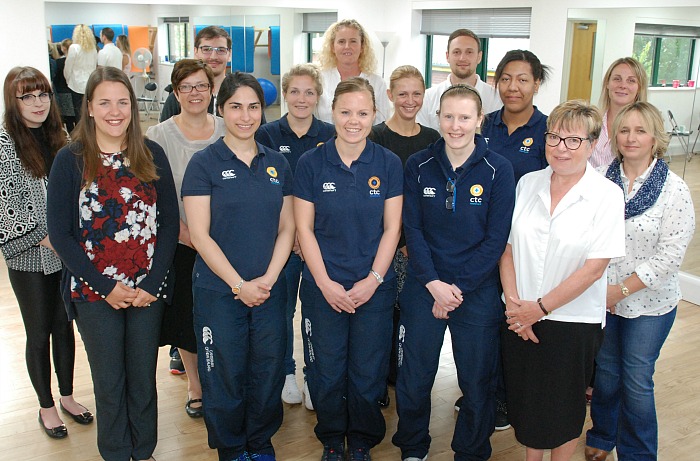 A healthcare firm in Nantwich has launched a new studio to help South Cheshire people care for the mind, body and soul.
Classes and workshops are underway in the ctchealthcare new-look facility on Beam Heath Way business park in Nantwich.
Fitness classes are aimed at all levels and include core-strengthening Pilates and Zumba Gold for mature movers.
The studio is also hosting dance therapy led by a specialist coach, podiatry services and physiotherapist-led Pilates for expectant mums.
Specialist practitioners in the Rossiter Technique which helps combat pain and stress, have been added to the studio programme which also supports people suffering from Parkinson's Disease and anxiety disorders.
Ctchealthcare managing director Rick Carter said: "The studio is used as a rehabilitation centre by our physiotherapists but we have decided to throw open the doors and extend its use so the whole community can benefit.
"We've recruited some of the best fitness instructors in Cheshire to lead classes which are aimed at all ages and abilities.
"Physical and mental wellbeing go hand-in-hand so the studio programme is also designed to encourage local people to take time out.
"We're all so busy rushing about nowadays and we hope they will just take an hour off to look after themselves."
The company, which runs physiotherapy clinics in Crewe and Nantwich, treats injury with massage, electrotherapy and acupuncture.
Complementary therapies include reflexology, Reiki and hypnotherapy.
It also goes into the workplace to deliver health and wellbeing advice to the employees of large regional companies.
Mr Carter, a sports injury specialist, added: "We're all about treating the whole person and preventing health problems.
"This is an opportunity to give everyone the chance to find an activity that suits them and supports their health and happiness."
Classes are held on weekdays and evenings.
For a full timetable call the Nantwich clinic on 01270 361363 or visit www.ctchealthcare.co.uk