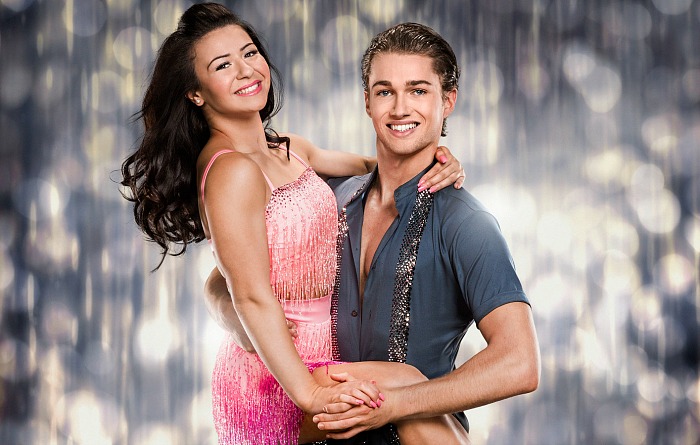 AJ Pritchard spent most of his life craving TV fame.
And the former Brine Leas pupil has already accomplished it – aged just 22.
AJ is one of the newest professionals competing on this year's BBC Strictly Come Dancing.
He is the youngest male professional and made his debut in the 14th series, partnering 19-year-old Olympic star Claudia Fragapane.
The duo are one of the final six couples and bewitched judges last Saturday (November 19) with their near perfect performance at the world renowned Tower Ballroom in Blackpool.
But the famous venue is a long way from the streets of Sneyd Green in Stoke-on-Trent where he was born, and where his grandparents still live.
Despite dreaming of being famous on the small screen, fame seemed unlikely for a kid who only started to dance at the age of 12 because his parents ran a school at Burleydam, near Nantwich.
Since then, his career has blossomed.
AJ has been crowned National Youth Latin Champion three years running, as well as European Youth Latin Champion with his professional dancing partner Chloe Hewitt, 21, who lives just 15 minutes down the road.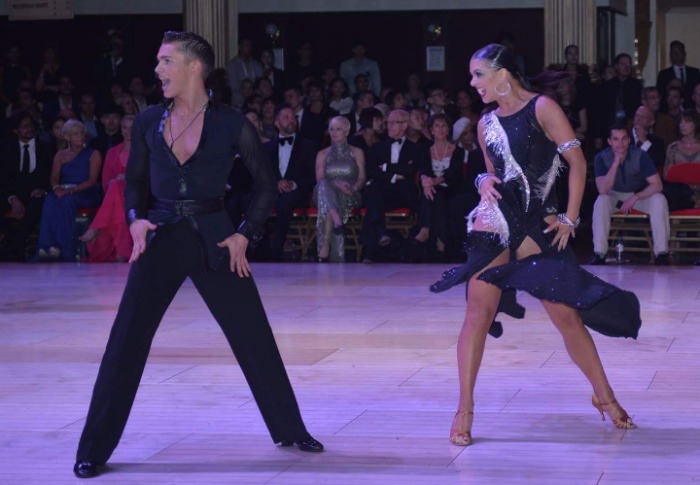 Although AJ was brought up in his parents Adrian and Debi's dance school, his real joy growing up was extreme sports like snowboarding and quad biking.
He broke his arm while mountain boarding as a youngster, but it didn't put him off.
As AJ says, he liked "anything fast, dangerous to get that adrenaline going".
It was not until a TV programme were looking for a young dancer from his parents' Dance and Fitness School, that AJ took an interest.
"I said yeah I want to be on TV. The only problem was I couldn't dance!" he recalls.
So AJ went along to an audition but freely admits he was "awful" and tries not to remember it.
"But the next day I was like mum and dad I really want to dance," he adds.
"Ever since then I've danced like every single day just trying to get better and better."
AJ was first approached for Strictly's latest series after he and his partner Chloe were seen dancing in Blackpool.
"I literally got a phone call from the BBC," he says.
"For Chloe and I, it was a dream come true.
"It was like the perfect scenario, being so young was amazing."
When he arrived at the BBC, AJ was surprised with how nice the working atmosphere was.
"I've seen everybody on TV before, I know what they look like and all that.
"But meeting them is just amazing because they are all such lovely people inside and out and they're so great, such a family.
"Everybody uses that word family and it is so true.
"Everybody helps everybody and the team is just amazing, like the hair, make-up, and the crew, everybody is so good.
"It's such an amazing working environment, everybody's so positive."
AJ also praises Strictly as he believes it's a great learning curve for his career.
"I think what's amazing is everything is new. So every single week, I learn something new.
"At Blackpool, there are always new things happening, interviews and going on TV.
"And for me as a choreographer, trying to make it look like my choreography is very exciting for TV so it's all a learning curve.
"It's absolutely amazing like learning on the go.
"For me and Claudia it's just enjoying and doing the best that we can every single week and we just thank the public for supporting us this far.
"I'm a hundred, hundred per cent so glad that I said yes to doing Strictly.
"I'm just very grateful, thankful for getting this opportunity and just hope that it goes all the way."
Last Saturday, AJ and Claudia performed the Jive to the song 'Hey Mickey' and received 36 points out of 40 from the judges.
Despite the performance, they ended up in the bottom two and fighting for their place in the competition against Olympic athlete Greg Rutherford and his partner Natalie Lowe.
AJ and Claudia survived to dance another day, with judge Darcey Bussell saving the pair because they had a 'stronger technique,' and Craig Revel Horwood saying they were 'closer to perfection to me'.
AJ reveals how he and Claudia have become close friends, despite intense training for up to 10 hours.
"In training, time flies even when we train for 9-10 hours, because were having so much fun.
"I think it's great she's physically fit and she can pretty much keep up with me.
"She's very positive which is always helpful and very competitive. I love that in her because I'm very competitive as well."
AJ's favourite moment was performing the Pasodoble which they danced on November 5.
It extra special to AJ as not only was it his "favourite dance" and 'had an amazing outfit,' but it was on his 22nd birthday.
Now he's preparing for another tough weekend on the dance floor in week ten of the competition.
They will be dancing one of the hardest routines with the Argentine Tango to 'Cry Me A River'.
You can back AJ in his quest to win Strictly by visiting the show's homepage.
(Report by Jessica Dallison)