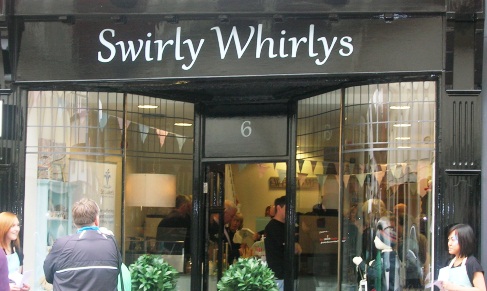 The Swirly Whirlys hospice outlet in Nantwich is being closed because of increased competition from the town's coffee shops, St Luke's admits.
We revealed earlier this week how the Pillory Street outlet, first opened in 2012, is closing its doors next month.
Customers were told the store simply isn't making enough money to keep going and raise funds for St Luke's.
Now Steve Holmes, Head of Retail an Trading at St Luke's Cheshire Hospice, admits the town's rising number of coffee shops is one of the key reasons.
He said: "I was part of the team which established Swirlys back in 2012.
"It was a great addition to our trading portfolio because it challenged the traditional charity shop set-up.
"Its vintage theme fitted into Nantwich really well and we have always had a steady flow of visitors buying new and vintage goods, as well as visiting the café and enjoying our delicious crepes.
"More recently, we have seen coffee shops and cafes growing in popularity in Nantwich.
"There have been a lot of new additions to the town, and this increased competition has been difficult for us.
"Unfortunately, Swirly's is not returning a sustainable profit.
"Myself, my colleagues at Swirlys and St Luke's, and of course our wonderful volunteers who work in the shop each day are all so grateful for the support we have received from the kind people of Nantwich, and for the incredible memories they have helped create.
"But as we are coming to the end of our lease at No 6 Pillory Street, we have made the very sad decision to close."
Many customers have taken to social media since the news broke to express their sadness at losing a charity coffee shop.
The shop had become popular for its crepes and ice creams, as well as selling a range of other goods.