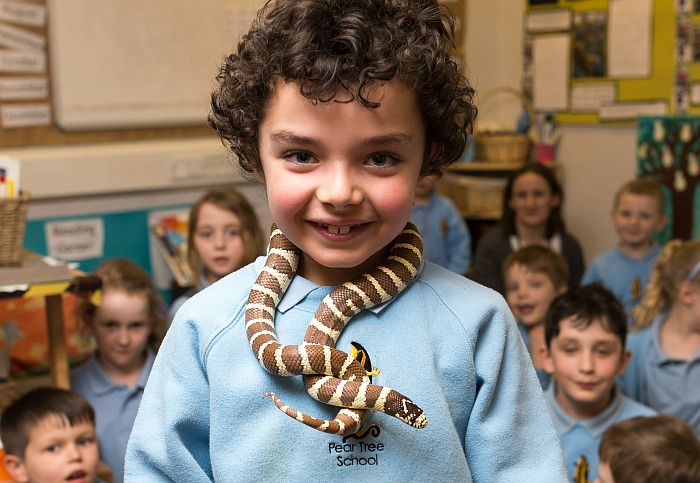 Youngsters in Nantwich faced their fears head on – when they handled exotic animals like snakes, tarantulas and scorpions!
Pupils and staff at Pear Tree Primary in Stapeley were treated to a special visit from Simon Airey, of Corner Exotics in Shrewsbury.
He came for the day to talk to the children about evolution, adaptation and conservation.
Alongside Simon were his amazing creatures that he brings for the children to meet to illustrate his talks.
Pear Tree headteacher Boo Edleston said: "Simon is a highly experienced speaker and he makes learning so much fun for the children – and adults!."
The children followed an amazing journey through time by touching scorpions and frogs, chinchillas and geckos.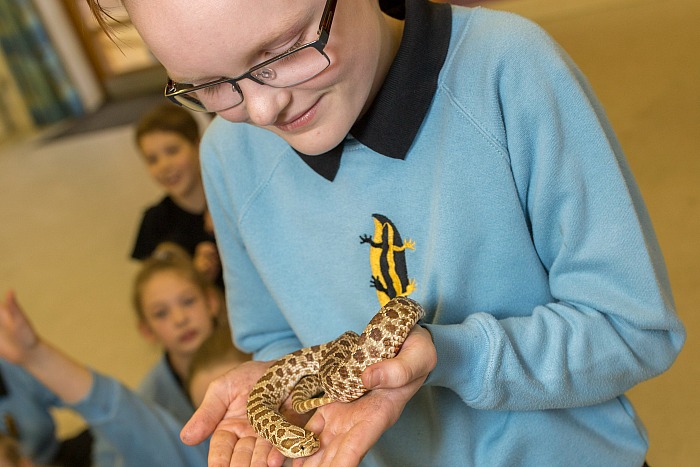 Year Five teacher Katy Swan added: "This was a really great way for the children to learn through first-hand experience.
"The learning for our children was so much more than just about the animals though.
"Through touching and handling creatures as diverse as toads, tarantulas and snakes the children learned respect and care.
"And many of us, including myself, pushed ourselves outside our comfort zone and faced fears.
"Simon taught us that it is sudden movement we are scared of not the actual animals.
"The children had a wonderful experience and it will stay with them for a long time!"