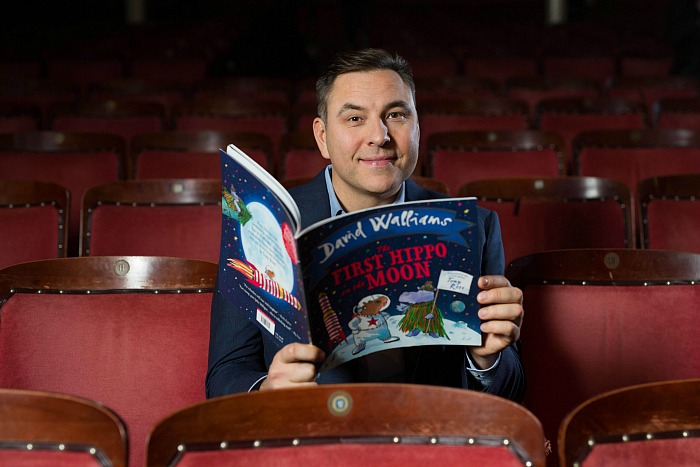 Les Petits Theatre Company has brought to life the popular and much-loved children's picture book, The First Hippo on The Moon.
Written by David Walliams and adapted for stage by Oliver Lansley, children of all ages can see the show at The Lyceum Theatre in Crewe on March 5.
One of the show's stars is Dominic Allen, who took time out to talk to Nantwichnews writer Claire Faulkner.
Dominic plays a porcupine called 'Scratch', and also provides the voice for the hippo 'Hercules'.
He says playing a hippo is great fun, but learning to work with puppets has sometimes been 'challenging'.
It's a different kind of stage experience with different skills.
Hopefully, if you've done it well, the audience don't notice the puppeteers and enjoy the story and experience of theatre.
It's a lot of fun as an actor.  It's certainly not boring.
Dominic said: "It's a great production to be a part of.
"Such a colourful show, the puppets look exactly like the illustrations from the book.
"Nick Barnes and Finn Caldwell have done an amazing job with the set design and creating such wonderful puppets.
"And that's another reason the children get so involved and enjoy it so much."
Originally from Stafford, Dominic is looking forward to performing for an audience full of children at The Lyceum.
"Children often make the best audiences, they're very truthful – and you never know what sort of reaction you're going to get from them!
"The show isn't just for kids, I'm sure that the adults in the audience will enjoy it as well."
For details on tickets for the show, visit www.crewelyceum.co.uk