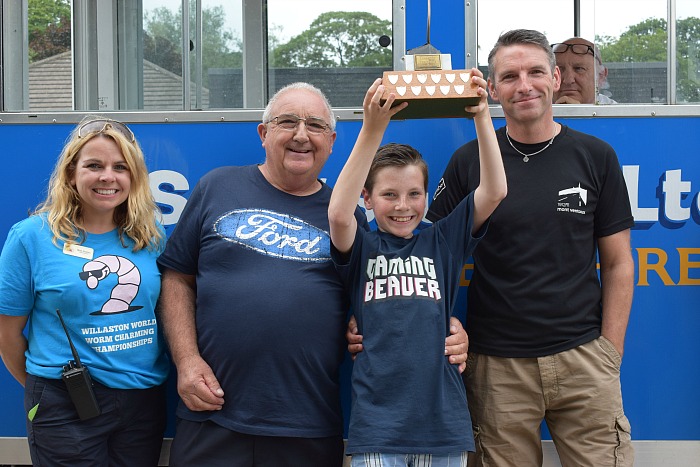 A Willaston family has scooped top honours at the 38th World Worm Charming Championships.
Hundreds gathered for the event, held in the grounds of Willaston Primary Academy.
People travelled from all over the globe to compete for the coveted awards, including participants from India, South Africa, Germany and the Philippines.
But it was the Love-Rouse family from Willaston (pictured, above) who won the Championship trophy for Most Worms in plot 27 with 137 worms.
Second place went to the Bodens in plot 90 with 121 worms and third place went to Debbie Eccles and Steve in plot 17 with 120 worms.
Most Promising Newcomer Award was won by Clover/Maxwell in plot 76 with 99 worms.
The Heaviest Worm trophy was won by Baldwin/Viggars in plot 29 with 5.54 grams.
Participants in each of the 144 plots had 30 minutes to collect as many worms as possible from their 3×3 metre plot.
There were 'traditional' plots for two adults and two children and 'tag-team' plots for teams who wished to change their pairings throughout the charming period.
Techniques included the traditional method of vibrating a garden fork, along with alternative methods such as whacking a tennis racquet and a cricket bat, jumping up and down, windmills, broadcasting water music and playing a recorder!
The Chief Wormer's trophy was awarded posthumously to Will Forster by last year's winner Mrs West, a teacher at Willaston Primary Academy for 32 years.
Will was a former pupil of the school who had charmed worms from the age of three, progressed to helping set up and secure the site, and also filmed the event.
He had battled cystic fibrosis all his life and has passed away. The award was received by his partner Carly Whickman.
Willaston Primary Academy headteacher Clare Grehan and event organiser Mike Forster thanked volunteers and visitors for their support.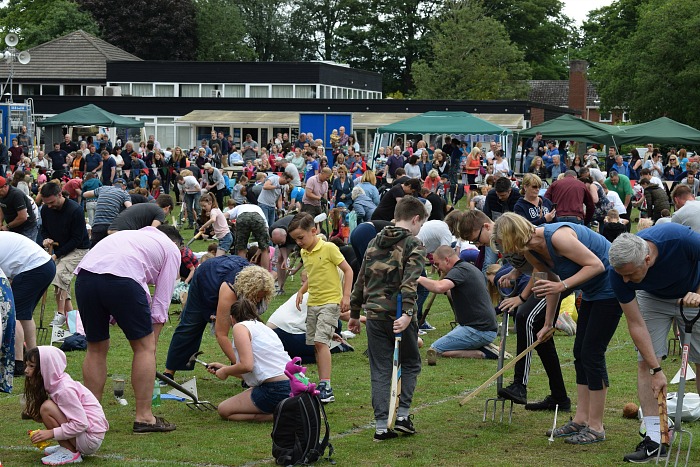 Events in the playground and arena included singing from the Willaston Primary Academy Infant Choir, dancing by the X Academy of Performing Arts, and a demonstration from Willaston Scouts.
The arena was surrounded by charity stalls, an inflatable slide and food and drink outlets.
Charities represented included Cystic Fibrosis, Willaston History Group, Crewe and South Cheshire Voluntary Group of Diabetes UK, Hope House, and WaterAid.
The BBC were on site to record audio for an episode of the BBC Radio 4 series 'Natural Histories'.
The earthworm episode will be aired later this year.
Sponsors were Bristol Street Motors (Vauxhall), with support from ASDA, Morrisons, Chatwins, Innovation's,Snugburys Ice Cream, Sainsbury's, Cheerbrook Farm Shop, Alton Towers, Crewe Alex FC and Apex Connected.
(Words and pictures by Jonathan White)