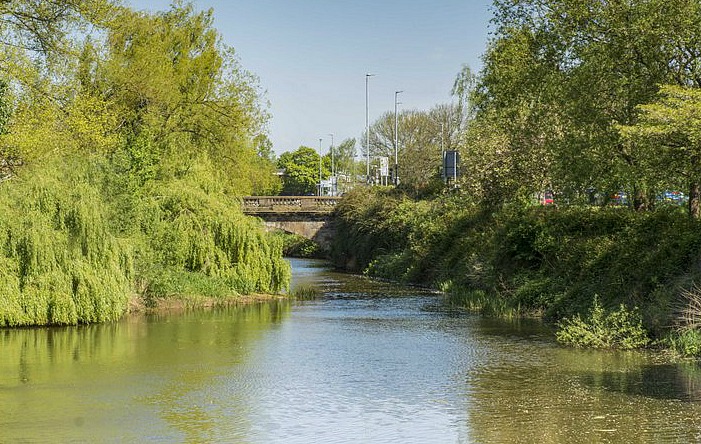 The "River Weaver – a meander through time" exhibition has opened at Nantwich Museum.
The exhibition, which charts the story of how the river has shaped local history, will run until Saturday September 9 at the Pillory Street venue.
Historically, the River Weaver and its tributaries not only provided a water source and drainage, but also powered many mills.
Brine springs associated with the river system were exploited, which ultimately led to a chemical industry of international significance.
Animal hides were processed by a tanning industry employing water from the river.
An efficient infrastructure, the Weaver Navigation, once described as "the most perfect artificial cut navigation", was essential to the success of the salt industry and spawned a boat building industry whose products were distributed worldwide.
Inevitably, man's activities have impacted on water quality and wildlife, both of which are explored in detail.
Historical and contemporary information is presented, showing how the environment has evolved over time.
There is art too.
An audio-visual programme prepared by members of Nantwich Camera Club charts the course of the river and its moods.
A copy of a sketch from J M W Turner's "Chester Sketchbook" is displayed depicting the artist's view of Nantwich in 1801.
It has been licensed from Tate Britain thanks to donations from museum volunteers.
The sketch is in the "picturesque" style which grew in popularity through the 18th century. Paintings by residents of Richmond Village are also displayed.
Exhibition events include a Family Fun Day for hands-on practical science, riverside walks, talks and children's workshops themed on the river.
Research booklets published in support of museum funds document the results of water quality tests conducted by local schools and the multitude of mills which operated at one time on the local river system.
They are available from the museum shop price £2.95.
"Drawn from the Weaver" is another exhibition (pictured, below) running concurrently in the Your Space Gallery of the museum and part of a visual exploration of the river by three local artists.
Admission is free to the museum and exhibitions.
For further information contact Nantwich Museum on [email protected], call 01270 627104, visit www.nantwichmuseum.org.uk or https://www.facebook.com/nantwich.museumoffical/ or https://twitter.com/NantwichMuseum