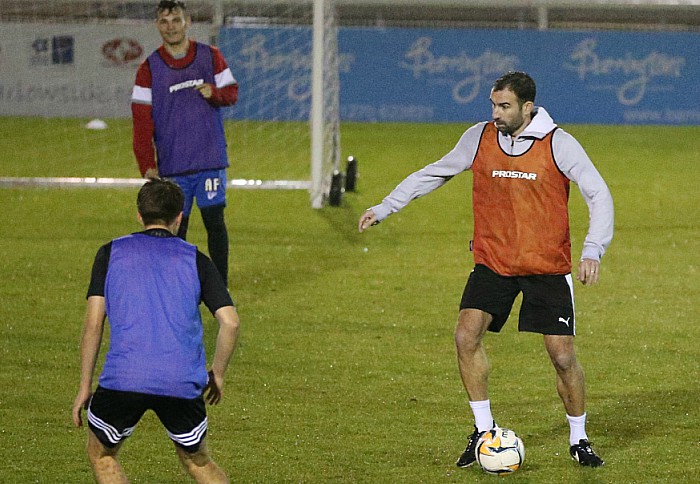 Former Stoke City defender Danny Higginbotham has been helping Nantwich Town players prepare for their massive FA Cup 1st round tie at Stevenage.
Higginbotham joined in a recent 1st team training session at the Weaver Stadium.
And he also spoke (see below) about his involvement with the club and thoughts on the team's FA Cup chances.
He said: "Their cup run has been brilliant. I don't think many expected them to win their reply at Kettering.
"A look at their league form, many results have been close.
"They should go and enjoy Stevenage, all the pressure will be on them.  Everyone is expecting Stevenage to win, but the beauty of the FA Cup is that you do see upsets."
Nantwich travel to League Two Stevenage this Saturday November 4. It's only the second time in the club's history that the Dabbers have made it to the 1st Round proper.
And despite their scratchy league form, Dave Cooke's men have shown real cup spirit and many are tipping a major upset against an out of form Stevenage outfit.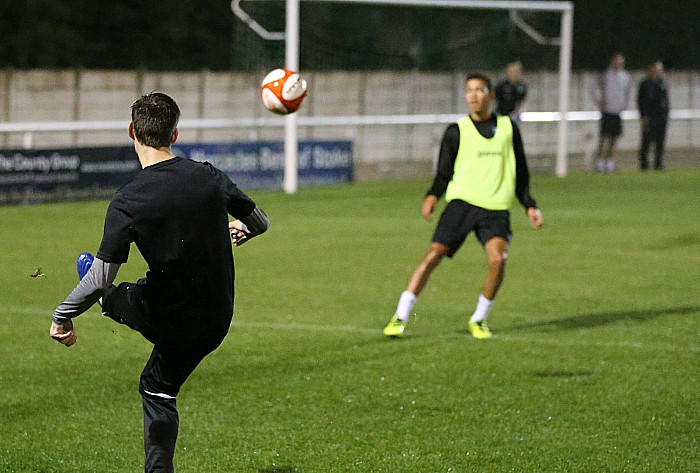 The Dabbers have been given an initial ticket allocation of 500 for the away game, with fans allocated reserved seats in the South Stand (covered stand) with row A being at the bottom and row M at the top.
The area is allocated seating and stewards will be advising supporters to sit in the seat printed on the ticket.
Ticket prices are £18 adults in advance, £22 on the day, £16 or £20 concessions, £8 or £10 under 16s, £5 or £8 under 12s.
Tickets are available from the club shop at normal shop opening hours.
Advance tickets can also be purchased online directly from Stevenage FC through their website at www.stevenagefc.com
Any unsold tickets will be returned to Stevenage FC for sale on the day to travelling fans at higher match day prices.
Any Dabbers' fans who require wheelchair access will be allocated within the disabled enclosure among home supporters in the North terrace.
Bookings will need to be made in advance by contacting the Stevenage FC ticket office (Tel: 01438 223223 Ext 62).
Nantwich is offering subsidised official coach travel to Stevenage FC for the game.
Seats will be £15 each on a first come first served basis and can be booked via the club shop.
(Pics by Jonathan White. Video, below, courtesy of DabbersTV)