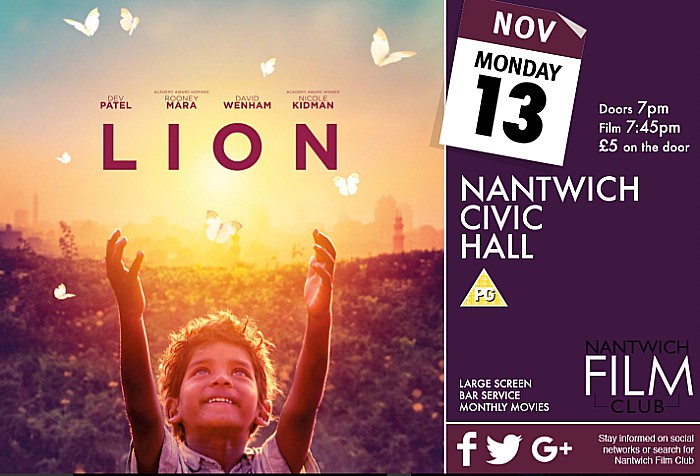 Nantwich Film Club is showing the critically acclaimed film called Lion on Monday November 13.
The film tells the story of Saroo, a little 5-year-old indian child who roams the streets with his older brother.
They get split up at the railway Station as night falls.
Not knowing his way back, he decides to sleep on a stationary train while waiting for his brother's return.
When he wakes up, he finds to his horror the train is now thousands of miles away in Calcutta.
He is eventually adopted and finds himself in Tasmania.
25 years later he decides to find his original family. Here starts an epic journey back to India.
The movie will start at 7.45pm at Nantwich Civic Hall. Entry is £5.