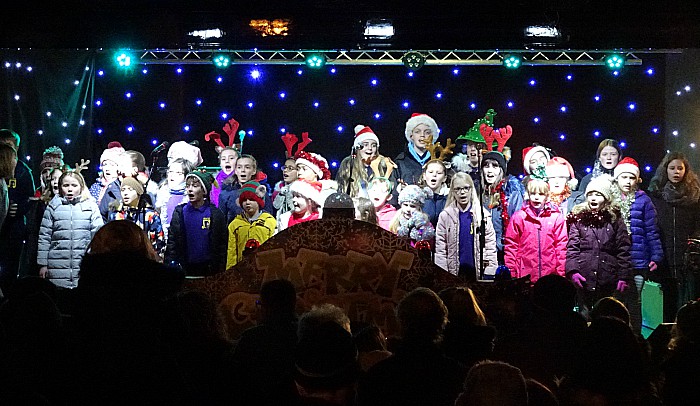 Thousands of people enjoyed the Nantwich Christmas Lights switch on in the town square.
Chris Radford from The Cat 107.9 FM community radio returned to compere the event with entertainment on stage.
Performers included from talented local singer Phoebe Crew, Disney and Christmas songs from Snow Queen, carols from Nantwich Young Voices, and a performance from local four-piece band California Blue which reached a crescendo with 'Stand by Me'.
The sponsors of the event and special guests were invited onto the stage before the switch-on.
Alex Pritchard, from Applewood Independent who have sponsored the square's Christmas tree, Santa's Mixed-up Martian, Father Christmas, and Mayor of Nantwich Cllr Penny Butterill and her Consort Doug Butterill were present.
They were joined by competition winner Emily Jordan along with a brave little duo Matthew Anderson and Mary Allen.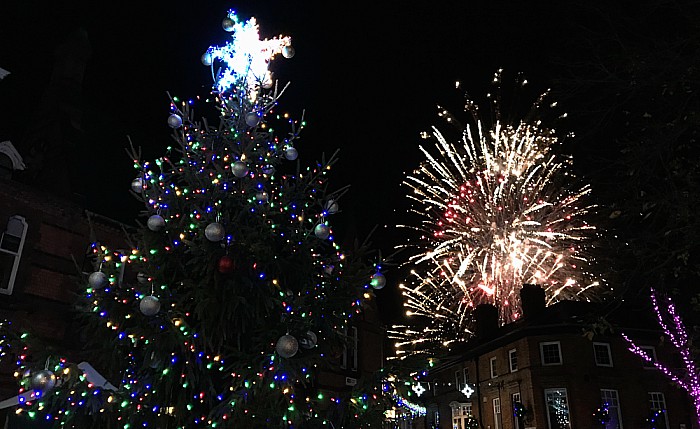 Chris Radford thanked sponsors, organisers and everyone who attended for supporting the event.
A countdown ensued before the Christmas lights were turned on by Mayor of Nantwich Cllr Butterill and guests.
The switch-on was followed by a spectacular firework display by local company Blitz Fireworks.
There were refreshments and a children's mini-funfair.
There was also a large inflatable Father Christmas in front of St Mary's Church.
Several Nantwich boutiques and independent stores staged their Christmas late night opening from 5pm onwards.
(words and pics by Jonathan White)