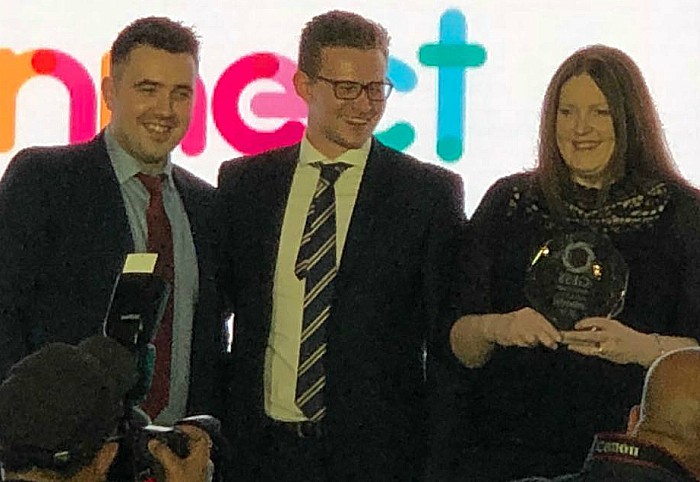 Nantwich-based Connect has been named the Secondary and Higher Education Resource/Equipment Supplier of the Year winner in GESS Education Awards 2018.
The company was honoured for its outstanding customer care and standard of service to education.
Connect, based on Alvaston Business Park, were announced as winners at the GESS Education Awards gala dinner at the H Hotel in Dubai.
With more than 25 years' experience in Education, Connect aims to make learning engaging and accessible for everyone.
The firm's winning virtual reality training platform, C-Live, is currently used for initial teacher training and utilises technology to allow participants to interact with a virtual class.
The avatars respond in real time, participants select classroom scenarios and practice behavioural management techniques before they reach a real classroom.
In a recent study, 100% of Initial Teacher Training participants felt C-Live helped to prepare them for classroom practice and 95% would recommend C-Live to other trainee teachers.
The GESS Education Awards are the leading awards program in the Middle East.
Awards are split in to two areas, those for suppliers and for those in the education profession.
Awards categories included innovation in education, SME company of the year, best use of ICT/elearning in the classroom.
Susan Day, Connect's founder and a former teacher, said: "We are delighted that C-Live has been recognised with a GESS Education Award.
"It is a completely unique training tool which, unlike traditional training, gives teachers the chance to build their confidence by practicing scenarios that they will encounter in their professional lives in a safe but realistic environment.
"We are very proud that we have bought this to UK and Middle East markets as a teacher training solution.
"A fabulous achievement for an SME from the UK."
Winners were selected by a diverse group of experienced judges from around the globe who are specialists within the education industry.