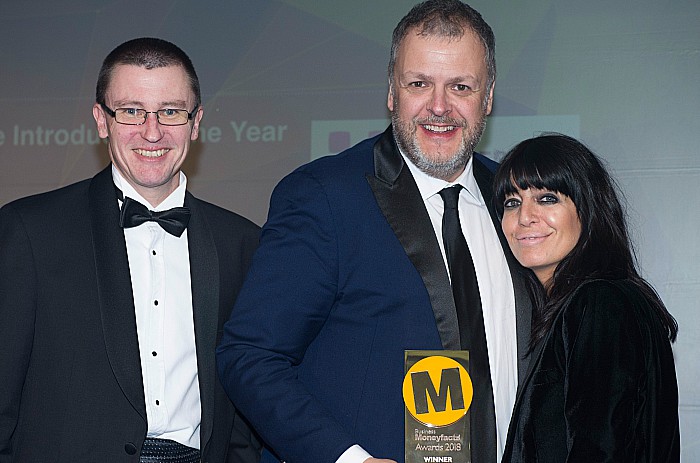 Nantwich firm Watts Commercial Finance has been crowned Commercial Mortgage Introducer of the Year at the 2018 Business Moneyfacts Awards.
The winners were announced to 700 of the industry's finest by awards host Claudia Winkleman at the Royal Lancaster London.
The Business Moneyfacts Awards celebrate the top brokers, lenders and individuals in the business finance market.
And Watts Commercial Finance, based on Beam Heath Way, took home one of the industry's most prestigious awards.
Phil Gray, managing director of Watts Commercial Finance, said: "Building on our Highly Commended award in 2017, the team has worked extremely hard over the last 12 months.
"I am delighted that our hard work has been rewarded by winning this award.
"I am tremendously proud of the team at Watts for their continued dedication and exceptional customer service.
"Watts Commercial Finance has had an exceptional 12 months – brokering and securing competitive products for our customers whilst growing our team by 45%.
"Winning this prestigious award is testament to our commitment to help secure appropriate commercial finance solutions for our clients and allowing their business to prosper."
Lee Tillcock, Editor of Business Moneyfacts, said: "Another year of political uncertainty has not stopped the continuing revival in the business finance sector.
"The last 12 months has proven to be more profitable for many businesses, and as the appetite for funding grows, brokers and providers have embraced the opportunity to boost trading and growth levels.
"An air of confidence has been apparent in the business finance sector, and the 18th annual Business Moneyfacts Awards ceremony has once again celebrated and rewarded those who have offered the best products and services throughout the last year.
"The worthy finalists and eventual winners of these awards continue to support this vital sector and will undoubtedly face any future challenges head-on."