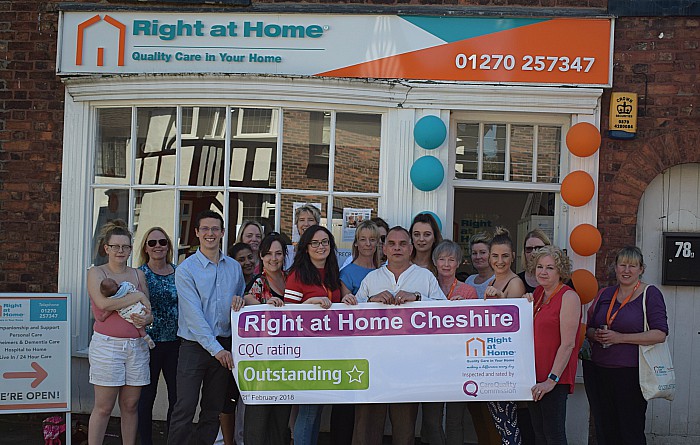 Adults being cared for in their own homes by Nantwich-based Right at Home are in safe hands after it was rated 'Outstanding' in a recent inspection.
The homecare organisation received the rating from the Care Quality Commission (CQC).
An inspection report highlighted high-quality, trusted homecare delivered from their base in Nantwich town centre.
It is the first organisation in Cheshire since October 2016 to receive the rating and only the second company to have achieved the rating in Cheshire.
Right at Home South Cheshire provides personal care and support to people in their own homes.
It currently supports 45 clients across Nantwich, Crewe, Sandbach, Alsager and surrounding areas.
Services range from companionship, home help and personal care to specialist dementia care and live-in care services.
It employs more than 30 highly-trained CareGivers, and is recruiting more people.
Right at Home South Cheshire is the first provider in the Right at Home UK network of 52 locally managed businesses to be rated as outstanding overall.
The report highlights how inspectors saw how people had shown significant improvements in physical and mental health and wellbeing since receiving support.
People said that CareGivers "always treated them in a respectful way" and "provided care in a way that maintained their dignity".
People, relatives and staff told CQC the service was "exceptionally well-managed" and "communicated effectively with them".
Ben Selby, owner of Right at Home South Cheshire, said: "I am delighted with the results of this CQC inspection and would like to personally thank our team of dedicated CareGivers for their commitment in our constant pursuit of excellence.
"Over the last two years of operating we have built fantastic relationships with our clients and importantly their families, allowing us to deliver the best homecare service possible.
"We have also developed excellent relationships in our local community to improve the outlook for more vulnerable members of the public, including creating 263 dementia friends, supported by the Alzheimer's Society."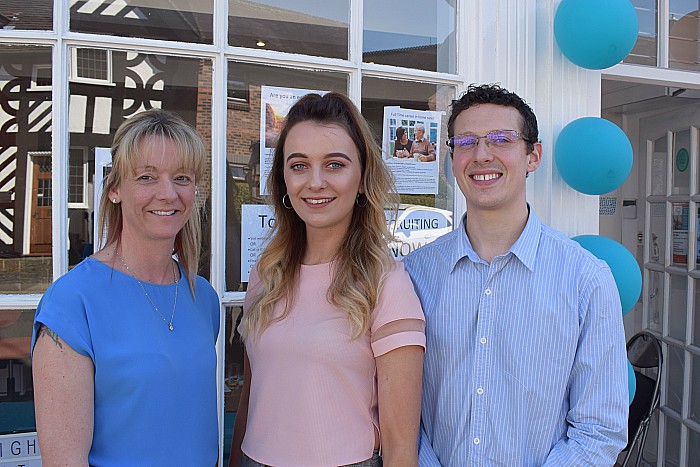 Debbie Westhead, deputy chief inspector of Adult Social Care in the North, said: "It is very clear they had established effective working relationships with other professionals including GPs, district nurses and occupational therapists.
"The professionals we contacted told us the service was well managed and maintained high standards of care and professionalism.
"People received their care from staff who were well trained and supported.
"Inspectors were extremely complimentary in respect of the outstanding care they delivered, saying that they were kind, caring and compassionate.
"Each of the people we spoke with was very positive about their relationship with their care givers and the manner in which they were treated."
Ken Deary, Right at Home UK Managing Director, added: "All of the team at Right at Home UK would like to pass on our sincere congratulations to Ben and the team in South Cheshire.
"We are delighted that their Outstanding efforts have been recognised by CQC."
A copy of the report can be found at https://www.cqc.org.uk/location/1-3015692245