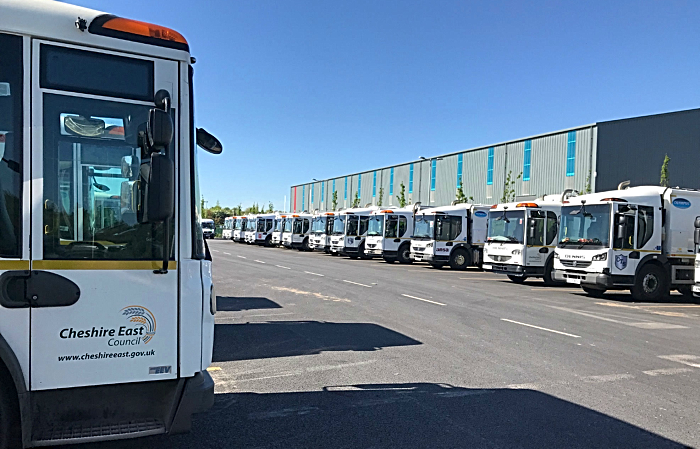 Less than five per cent of household rubbish in Crewe and Nantwich is now being sent to landfill, says Cheshire East Council.
They say their new Cledford Lane environmental hub near Middlewich has played a big part in cutting landfill amounts.
When it was formed in 2009, Cheshire East Council sent all its non-recyclable waste to landfill – a total of 95,800 tonnes, which was enough to fill 169 Olympic swimming pools.
Now almost all black bin waste across the borough is sent to two energy plants to be used to generate heat and power.
Cllr Don Stockton, cabinet member for environment, said: "We are truly leading the way with our commitment to transforming our recycling and waste service and we have a fantastic infrastructure to move to a more sustainable waste management system.
"When you consider the journey that we have been on since the formation of this authority nine years ago, you can't help but feel proud of what has been achieved.
"And the public, of course, deserve a massive 'thank you' for making it all possible.
"Without the residents of Cheshire East being so committed to this, we would simply not be where we are today."
Cheshire East says the Cledford Lane hub, used by its waste management firm Ansa, has helped the council become less reliant on landfill.
It claims the central location of the purpose-built site, in use for seven months, allows CEC to "provide an efficient service with first-rate facilities".
But campaigners against the hub, including Middlewich town councillor David Latham, insist residents are suffering due to the noise, fumes and increased traffic caused by Ansa's lorries.
"Ansa is brining in waste from all across the borough," he said.
"CEC was always going to paint a rosy picture about the hub, and we are not to know anything different unless we get figures that go against that."
Cllr Michael Parsons is sympathetic to concerns about traffic, but believes the Ansa hub is a clean site – and better than what might have ended up there instead.
"It's not like when there was an application to build an incinerator in the town – that would have been disastrous for Middlewich.
"Yes there is more traffic but when the bypass is up and running there will be a special access for the site.
"After Ideal Standard vacated that site, because of the contaminated land and the fact it was an industrial site, they could never have built houses there.
"So we could have ended up with some cowboy organisation and the community would have been a lot worse off."