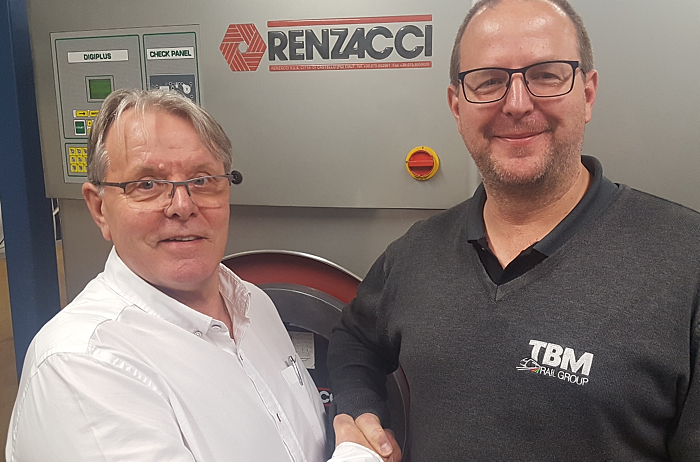 South Cheshire rail company TBM Rail has recruited a business development manager as it looks to expand its passenger comfort services across the UK rail industry.
TBM Rail, based at Marshfield Bank Business Park in Crewe, which provides train toilet and tank servicing expertise, has brought in Neil Pointon.
His job will be to expand the range of products and services offered as the railway industry embarks on a phase of change and investment.
He brings more than 20 years' engineering and railway experience, having handled major accounts around the UK and mainland Europe.
He has specialised in the supply and overhaul of brake equipment, working with most train operating companies.
Neil said: "The transport industry is constantly changing, and that's part of the attraction – there is something new every day.
"At TBM Rail I will be looking for new opportunities both within the rail passenger and freight markets, offering spares management solutions to both.
"There are also ways we can expand component cleaning services currently supplied to the industry, and also to bus and coach companies.
"Having a wealth of trusted contacts is a real bonus, but I am always keen to attend exhibitions and industry networking events to keep abreast of the latest developments."
Neil Smith, TBM Director, said: "Neil has tremendous experience dealing with major railway companies, and his knowledge and contacts will bring a host of fresh opportunities to TBM Rail.
"That's great news for Crewe and Cheshire as our growth will also boost the local economy.
"Over the years we have always recruited locally, encouraged training and career development.
"Neil brings skills to the business that will benefit the whole team here in Crewe."
The company has grown considerably over the last decade and now supports train operators across the country.
TBM Rail is currently working on other products and technologies to improve journeys for passengers.
The ongoing digital transformation will open up new markets and provide a range of high-tech services to rail customers.