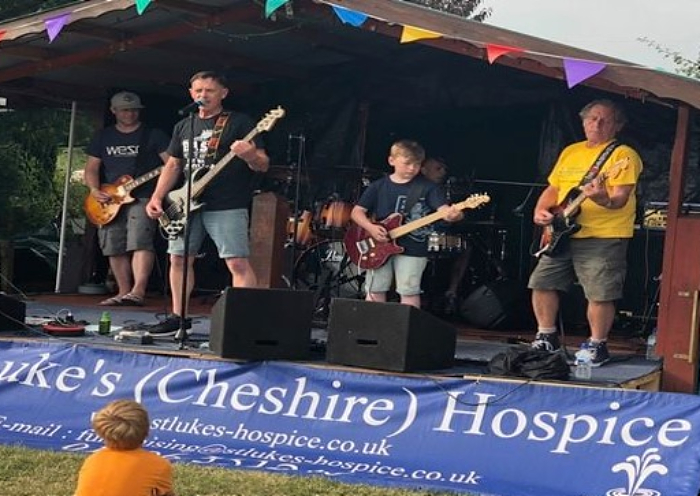 The "Party in the Lane" event in Stapeley has helped to raise more than £1,300 for St Luke's Hospice, organisers say.
The event, held on June 9, was held on Wybunbury Lane and saw up to 300 villagers attend.
There was live music from We Are NoMad, Jamie Holmes, Wayne and the Hairy Peaches, and Ray Dox and the Bath Salts (pictured).
The money raised on behalf of St Luke's Cheshire Hospice was £1362.10p and a raffle was held for the North West Air Ambulance which raised £577.
It was the third year the event was held, and the numbers attending have risen each year, together with the money raised, now exceeding £4,000.
Organiser Denise Kettle said: "May we take this opportunity to thank all those who attended, the bands, helpers and those who donated, all for free to give to such good causes!
"There were three generations of the Kettle family on stage at the same time, with the help of lead guitarist Matt Wain.
"Dad Graham (rhythm), sons Daniel (drums and vocals) and Peter (bass and vocals), and the youngest at 12 grandson Charlie (rhythm and lead) making his debut."