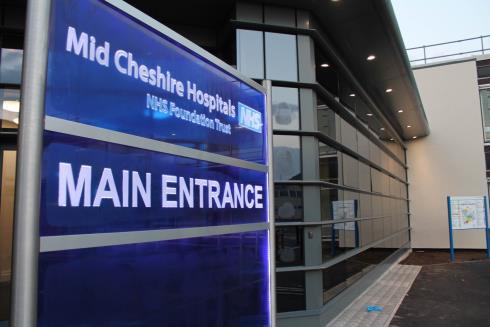 Hundreds of Leighton Hospital patients are still failing to be seen within four hours at A&E as it deals with more people than last summer, writes Stephen Topping.
Figures shown at a Mid Cheshire Hospitals NHS Foundation Trust board meeting revealed patients waited to be seen at A&E on 1,473 occasions in June – compared to 437 times in the same month last year.
But the hospital dealt with an 18% rise in the number of patients with the most serious injuries from June 2017 to June 2018 in the department's "majors" and "resus" units.
And the A&E's total patient numbers jumped from 7,593 in June 2017 to 8,083 a year later.
Mark Oldham, director of finance and strategic planning, warned the board of directors that the A&E problems Leighton is facing are two-fold.
He said: "We continue to see the number of attendances growing.
"We are up 500 attendances on the same period last year, and that is clearly causing problems.
"We are also seeing the complexity of patients increasing – a lot more are in 'majors' than 'minors' – so there are increasing numbers and increasing complexity."
The figures showed that in June, just 81.78% of patients were seen within the national four-hour standard, which is well below both the target of 95% and June 2017's figure of 94.24%.
August 2017 is the only month in the past year which has seen Leighton beat the national target for A&E waiting times, when 95.26% of patients were seen within four hours.
Dennis Dunn MBE, chairman of the trust, added: "We are not outliers here.
"I had a meeting with the chairman of another trust which is having concerns about the lack of capacity already – even before the winter pressures start to kick in."
Leighton Hospital bosses are currently looking to expand A&E and increase 'majors' capacity from 10 beds to either 18, 19 or 20 in order to meet growing demand.