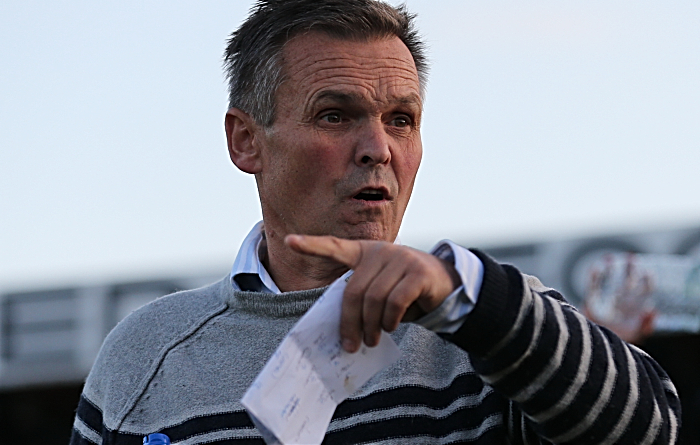 Nantwich Town boss Dave Cooke shrugged off their pre-season defeat at Leek Town as the Dabbers now focus on their opening league game of the new campaign.
Nantwich lost 1-0 to their lower league opponents through a Tim Grice goal in the 13th minute, which Cooke said was "disappointing".
But he feels it could do his players good ahead of the opening clash against Gainsborough Trinity this Saturday August 18.
"It was a great work out for both teams," the manager told Richard Scott.
"Nantwich had more of the play but never really looked like scoring.
"Leek were organised, they had something to hold on to and we never really threatened them, that's the disappointing thing for me.
"But it will do our lads good. If we'd won 4 or 5, they'd all start thinking they were better players and next Saturday might have caused us a problem.
"Now they realise they've been beaten 1-0 and the season starts next week!"
Gainsborough dropped out of National League North last season so could provide a stern opening test for Cooke's men.
But he is confident Nantwich has a stronger squad and is eyeing a top half finish at least.
"Gainsborough Trinity will be a tough game.
"Anyone can beat anyone in this league. If we don't prepare and play well we can get beat by a team at the bottom just like we did last year, and then we went and beat teams at the top.
"We've got to do better that last year, and I think we will as we have a stronger squad.
"We'll pick up players along the way and I'm confident we'll have a top half finish, how high in that half is another thing.
"The FA Trophy sand FA Cup are also important. They've doubled the money in the FA Cup so it's important for a club like Nantwich to go as far as we can."
Meanwhile, Nantwich Town has confirmed the appointment of Jason Clarke as the first team's new kit manager ahead of the 2018/19 season.
Jason also performed the role with Kidsgrove Athletic, and will be aided by David Needham who will assist on match days.
(Interview courtesy of Richard Scott. Pic courtesy of Jonathan White)