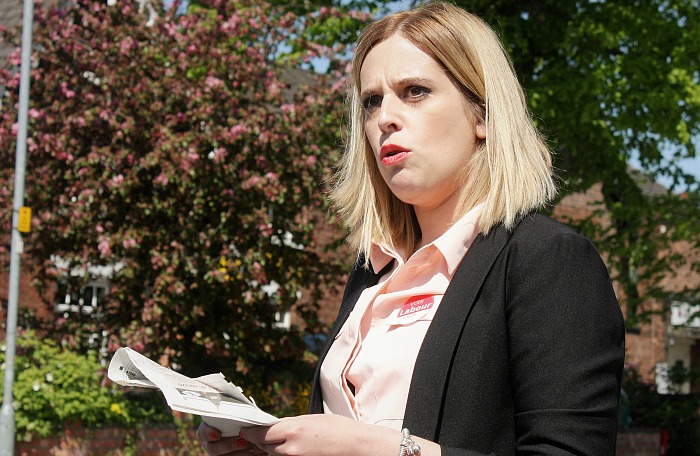 Crewe & Nantwich Labour MP Laura Smith has called for the first General Strike in the UK for more than 90 years.
In a speech given last night at the Momentum's World Transformed festival, Ms Smith said the action would bring down the Conservative government.
The festival in Liverpool is running alongside Labour's annual conference in the city.
In the speech, circulating on social media today, Ms Smith said "we must topple this cruel and callous Tory government as soon as we can".
She added: "And if we can't get a general election, we should organise with our brothers and sisters in the trade unions to bring an end to this government with a general strike."
It prompted a standing ovation from the audience, which included Shadow Justice Secretary Richard Burgon.
The last general strike in Britain was in 1926, when 1.5 million workers from across different industries downed tools to support coal miners in a dispute over wages.
But today, other Labour MPs distanced themselves from Ms Smith's speech as they prepare to listen to Labour leader Jeremy Corbyn's conference address this afternoon (September 26).
Deputy Labour Leader Tom Watson told the BBC it was "not particularly helpful" and said she was a "new MP" who had got "a little carried away".
Salford and Eccles MP Rebecca Long-Bailey, speaking on Five Live today, said a general strike was not Labour Party policy.
Ms Long-Bailey said the Crewe & Nantwich MP was a strong public speaker and talks from the heart about her own struggles as a single mother.
"Laura is entitled to her opinions like we all are," she told Five Live. "But it is not Labour Party policy to advocate a general strike."
Ms Smith was voted in as Crewe & Nantwich MP in 2017 by just 48 votes, removing Tory MP Edward Timpson who had been in place for nine years.
She rose to prominence when leading the campaign for fairer funding for schools in Cheshire East, after Conservative Government plans to change the way schools were funded emerged.
We have contacted Ms Smith's team today for a statement and are awaiting a reply.