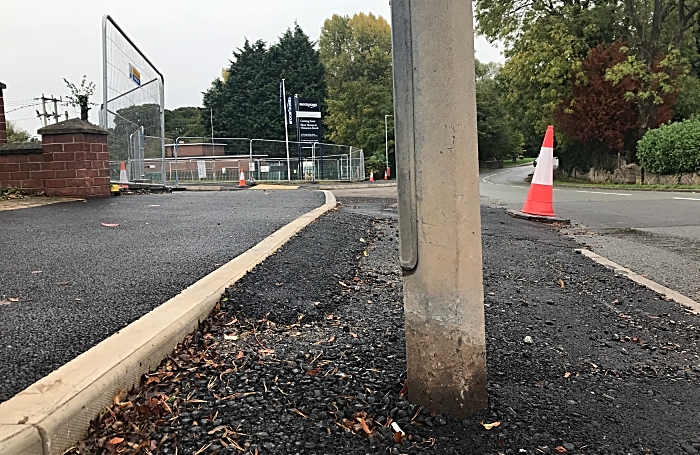 Engineers have widened a road and built a new pavement in Wistaston – but forgot to move a street light while doing it!
Now baffled residents in the village near Nantwich have called on Cheshire East Council to shed some light on the embarrassing bungle.
The street light has been coned off on Church Lane to prevent vehicles crashing into it.
It is situated close to a new access road leading to the new Bloor Homes-Wistaston Brook housing development on Witters Field.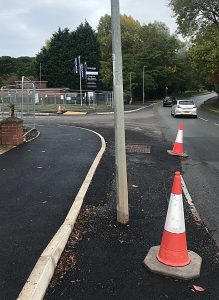 Road and footpath works have been taking place there for several weeks, causing disruption for hundreds of drivers every day.
But it appears workmen widening Church Lane as part of the access conditions for the new development forgot about the street light.
Cllr Margaret Simon, Cheshire East Councillor for Wistaston Ward, said Bloor Homes' sub-contractor is scheduled to reposition the lighting column on October 22.
"It seems the column has been installed for several weeks but has been within a system of traffic management that completely closed the new lane off from the highway.
"It appears the contractor has recently reduced the amount of traffic management resulting in the column being exposed to traffic.
"It is disappointing Bloor Homes' work to the footpath near the entrance to the site appears to have been carried out without co-ordinating the removal/repositioning of the lighting column.
"I am very concerned to see the column is now actually in the road in Church Lane.
"I propose to ask for extra safety measures to be put in place until the lighting column is moved."
One resident added: "Coincidentally, the street light is located next to the Church Lane chasm hole which was caused by a collapsed sewer earlier this year!"
A spokesperson for Cheshire East Council said: "We have spoken to the developers about this matter as the lighting column on Church Lane is part of ongoing private developer works and should be within the site's traffic management, which has been prematurely removed.
"The developer has confirmed that they will get this rectified as a matter of urgency."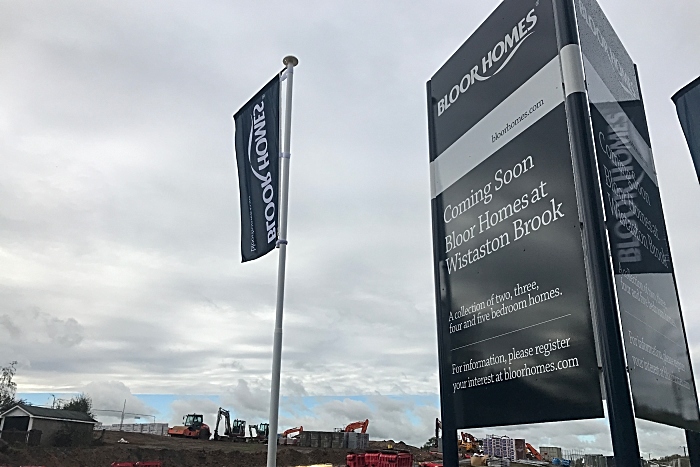 (pics courtesy of Jonathan White)